Do you have a legal case to fight? Are you worried about moving out? Do you have a family case to discuss? For you, the Dubai lawyers are available just one call away. Yes, the lawyers in dubai or advocates in dubai are capable of working with you on your case, regardless of the type of your case. In order to have the best lawyer for your case, it is recommended that you should visit the law firm and they will tell you about different lawyers or advocates. There are different types of lawyers available. Each of them has a few qualities; they have the license, knowledge, experience, and updated laws. If you have a debt collection case, there are debt collectors available for you. They will work according to the case. Those debt collectors know their limitations and so you don't have to worry about how they work. If we have to categorize lawyers under major types then we can say that following are the major types of lawyers e.g. Labour & Employment Lawyers, Civil Lawyers, Criminal Law Lawyers, Family Lawyers, Property Lawyers, intellectual Property Lawyers, Corporate & Cyber Security Lawyers. Though an experienced lawyer who has knowledge and experience is capable of giving advice on any legal dispute, the specialized lawyer has always an advantage over others.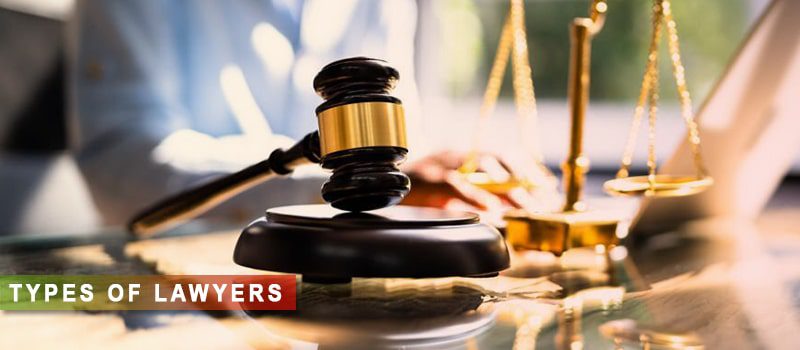 Purpose:
The purpose is to define the legal terms properly and to resolve them properly. Different Judiciary, different lawyers, and different courts help everyone to understand the matter easily and to resolve the dispute effectively. The practice was started to adopt at the end of the 19th century when Industrialist Revolution had reached its peak, things were very much mature and a developed global society was progressing rapidly. The progress brings lots of risks and disputes as well, therefore, the respective lawyer got the prominence and the world moved towards a speciality in which a special education system was established to prepare the lawyers even from the institutional level. Today, we get the benefit of this specialization and the different types of lawyers, where lawyers are capable of delivering expert services.
The discussion in this post helps us to understand that if you are a manager in your company and you have problems with labour or the labour has a problem with you, you must hire a labour and employment lawyer. He will solve the problem that is favourable for both of you. While hiring a labour lawyer, would be great since your company's reputation will not be defamed in the world. The labour lawyer knows how important it is to keep the company's reputation good in the market. Now, if you are trapped in a murder case or accused of some fraud, you need a criminal lawyer. The Dubai Lawyers are intelligent enough to deal with criminal cases. It is due to brought up and the knowledge level of local Emirati Lawyers.
In fact, if you cannot afford a lawyer for yourself, the court allows its lawyer to help you for free as you are unable to defend yourself according to the rules of the UAE. Of course, the laws are harsh but the government is not that harsh on its people. If you have to make a claim for your car accident that was not totally your fault, then the civil lawyer will help you. Tell him the whole story about the accident and give him all the proof. He will manage your case and claim your insurance money. The Lawyers/Advocates/Attorneys can be categorised/defined as follows;
Civil Lawyers / Commercial Lawyer / Business Lawyer
Criminal Lawyers
Taxation/VAT Lawyers
Wills and Estate Lawyers
Financial Crime Expert Lawyers
Business/Compliance Lawyers
Real Estate Lawyers
Lawyers for the Company Setups