We are rated as the Top and Best Law Firms in Dubai, a Full-Service Emirati Law Firm owned by Most Senior Emirati Advocate and Legal Consultant, Advocate Mr Mohamamd Ebrahim Hassan Al Shaiba. Dubai Law Firms like Al Shaiba Advocates and Legal Consultants – Ask The Law are established for handling complicated and Advanced-Level Court Cases. Al Shaiba Advocates and Legal Consultants – Ask The Law, has been operating in the market for more than two decades as a professional Law Firm and the most trusted Law Firm in Dubai. We are a team of Emirati Advocates, Legal Consultants and Paralegals. A 24/7 legal support, expert advice and result-driven legal services. A Law Firm in Dubai totally believes in Quality, Support and Serve!
Our Law Firm is not a rented Law Firm or just registered in the name of an Emirati Advocate. Our Dubai Law Firm is led by, managed by and owned by Dubai's No.1 Emirati Lawyer and Legal Consultant, Advocate Mr Mohamamd Ebrahim Hassan Al Shaiba. A well-known legal entity, and a very well Established Legal Platform and Full-Service Law Firm, committed to providing useful legal advice and legal services regarding multiple legal issues & matters. One of the best Law Firms in Dubai with a team of the most distinguished and well-known lawyers and legal consultants. We are known as among the top UAE Law Firms, Abu Dhabi Law Firms, Dubai Law Firms, Sharjah Law Firms, Ajman Law Firms and others with a brand of Law Firms in Dubai by the Senior Emirati Lawyer in Dubai. Legal advice and support seekers can contact and book a legal appointment anytime. Our Law Firm offers valuable services with no time restriction. It's kind of 24/7 support.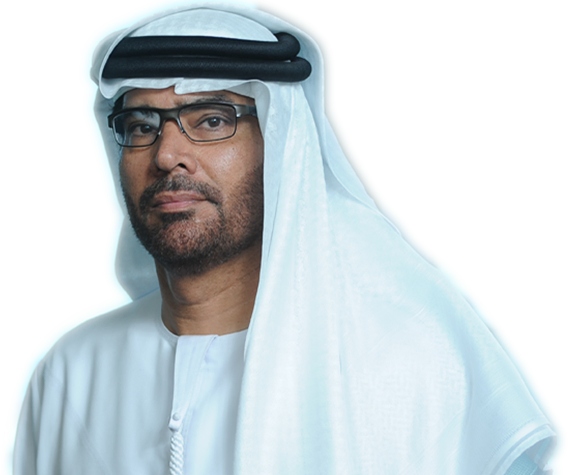 The Law Firm believes in continuous support and services. Our Emirati Law Firm comprises a team of highly experienced & professional UAE-licensed Advocates. These Advocates are most willing to help you by answering your legal queries. We do not just offer quality legal support, we also offer legal services at competitive and affordable prices. The reason is that we are working with an aim to serve the community in UAE. Book a legal appointment by giving us a call or visiting the website. Our first priority is to set people free from their legal conflicts. Advocate Mr Mohammad Ebrahim Hassan Al Shaiba of Al Shaiba Advocates & Legal Consultants also answers your queries in Gulf News. Gulf News is the leading & most-read newspaper in the Gulf Region. He is chosen due to his extensive experience and professionalism.
Our experienced team of Emirati Labour & Employment Lawyers in Dubai, Civil Law Lawyers, Criminal Law Lawyers, Immigration Lawyers, Family Lawyers in Dubai, Real Estate Lawyers & others offer a quick legal solutions. Being a Quality Emirati Law Firm in Dubai, we do provide a call-back facility with advice from the top-reviewed and top-rated Emirati lawyers and Legal Consultants. It's proud to say that we are one of the top-rated legal firms in Dubai. We do provide In-House and Online Consultations to our clients. We believe in professional services with dedication and honesty. Our website provides a catalogue of legal queries answered in the past, you can search through our articles to get the best idea about your legal problems. We are also more than keen to help you through our different modes of communication comprising the internet, digital medium, and modern communication tools. Ask The Law – Al Shaiba Advocates and Legal Consultants has 20-60 Employees and was founded in 2005. Best legal firms in Dubai.
We are proud to serve multiple types of clients with different types of problems with the result-driven approach. We have a team of the most experienced Civil, Criminal, Business, Family, and Labour/Employment Lawyers. Among the most trusted & reputed Law Firms, provides complete Legal Support & Advice. Advocate Mr Mohamamd Ebrahim Hassan Al Shaiba is the most experienced and most trusted Emirati Advocate and Legal Consultant. Our Dubai Based Law Firm, is the best support and companions for Dubai and UAE-based businesses.
Best Law Firms in Dubai
Our team have developed unique legal methodologies through years of experience in handling legal cases from various sectors, which are sure to help those who seek legal advice from us. Our edge is that we are not limited to a certain category of legality. We are focused on multiple and every kind of legal issue. Best Law Firms in Dubai.
This diversity is all through our supreme resource management practices which have become the hallmark of our business. We present our optimum services and efforts to understand our client's situation, problem and suggest the best solutions according to UAE law. No Doubt, we are a professional and most trusted Law Firm in Dubai. Law Firm is also rated among the Top UAE Law Firms or Law Firms in UAE.
Apart from the diversity, our apex of strength is the amount of trust we gather from our clients in our abilities and problem-resolution techniques. This trust is the driving force that enables us to help people through our legal assistance using multiple platforms ranging from the internet to print media and radio. We have also been able to build strong ties with other law firms establishing our presence in areas outside our reach. Our Law Firm is recognized as one of the Best Law Companies in Dubai, and offers services with a vision. Our Vision and proud services make our Dubai-based Law Firm the most trusted Law Firms in regions like Dubai, Abu Dhabi, Sharjah & throughout UAE. When it comes to saying "Dubai Law Firms" or "Dubai Law Firm" then Dubai Law Firm is only Ask The Law – Al Shaiba Advocates. Our Law Firm is among the most senior Legal Firms in Dubai and all over the Legal Firms in UAE.
Serve – Support – Deliver
We handle all your worries related to Law. Our services provide access to attorneys/lawyers, self-help services, and general legal information. Our legal advice will be most beneficial to you especially in following practices (Admiralty and Maritime, Banking and Finance, Antitrust, Aviation, Bankruptcy, Civil Rights, Communication, Criminal Law, Divorce, Education Law, employment, environment, estate planning, ethics, family laws, Non-profit organizations, Real Estate, Personal Injury, International Law, Insurance, Intellectual Property Rights, Immigration, Government, Health Care, General Practice, Business, and Industry).
Our attorneys are well aware of the UAE laws and legal procedures and make the best use of the legal provisions according to the needs of our clients and attempt to formulate solutions that provide maximum relief for them. Our website will offer you several ways to locate attorneys (or other legal services) like you can send us an inquiry, you can drop the Email, you can give us a Phone Call, and book your appointment session. We are a Dubai Law Firm but also rated a top service provider, in all over the UAE. The Top Abu Dhabi Law Firms, Ajman Law Firms, Sharjah Law Firms, RAK Law Firms, Fujairah Law Firms, Top Umm Al Quwain Law Firms, and Al Alin Law Firms are expected to serve well. People have high expectations from these Law Firms. Therefore all the Law Firms have to deliver the trusted legal services. We are the No.1 Law Firm this way that does not compromise on the trust factor.
We Know How To Be Succeeded – You Stay Calm & Free
Overall we are helping the general public understanding United Arab Emirates Laws better. Our experienced Family, Civil, Criminal, Labour and Employment Solicitors in Dubai serve you with dedication. Trusted Legal Service Providers among well-reputed Law Firms in Dubai. We have helped Businesses, from Large to Small Scale, as well as Individuals, with reliability, honesty, and a result-driven approach. Our aim is to help individuals and businesses to achieve their goals. We are regarded as the most reliable and trusted Law Company. It is by Small, Medium, and Big companies in the country. The reason is very simple that our Law Firm, our Lawyers, and Legal Consultants, have proved our capability to serve.
It could be possible just by delivering quality legal services. We can say very proudly that we have resolved Key disputes in the United Arab Emirates. We can claim very proudly that our Law Firm, one of the best Emirati Law Firms, has complete legal support and solutions for Citizens and Expatriates. We can claim very proudly that our Law Firm has helped thousands of Individuals and Companies in the country. It is only possible when management, operations, and infrastructure are based on a truly professional approach.
A Well Disciplined – Emirati Law Firm/Company
Our Law Firm maintains the secrecy of our Clients, builds up a very good long-term relationship, and is committed to offering services which bring results and save the goodwill of our Clients. We have well-educated, mannered, and experienced staff who have worked for more than two decades in the Law Industry. We have an aim to bring enormous and phenomenal results which is our passion as well. Our Emirati Management and Lawyers are dedicated to quality which is our first and foremost objective. Lawyer Mr Mohammad Ebrahim Hassan Al Shaiba is considered among the best Emirati Lawyers in Dubai, Legal Consultants in Dubai, and throughout the country. Our services entertain the persons and companies from Main Land Companies as well as Free Zones e.g. DIFC, DAFZA, JAFZA, Dubai Health Care City, Dubai Media City, and all others. Our Legal Services are not just bound to Dubai, we do offer legal support throughout the United Arab Emirates. Therefore we are the Best Law Company indeed. Our Advocates in Dubai provide amazing Legal Consultation to legal advice seekers as well as legal services to legal service seekers. One of the Best and Top Law Firms in Dubai, owned by Advocate Mr Mohamamd Ebrahim Al Shaiba, the Chairman of Law Firm.
Law Firms Near Me is the best option to hire the "Law Firms". Your Lawyers or the Law Firms should not be too far from your residnece. It means the access must be very easy. Thouhg now the modern digital mediums have made the communication very easier. Labor or Employment Law Firms, Family Law Firms, Civil Law Firms, Top Criminal Defense Law Firms, Real Estate Law Firms, or the Full-Service Law Firms, now are very easy to be found nowadays. Just try to find the best Law Company!