Most of us know very well that Federal Decree-Law 29, 2022 which modifies the Federal Law 28, 2005 about Personal Status Law, deals with and regulated all the personal matters which are marriage, divorce, alimony, custody, inheritance, etc. After giving the reference of the Law, let us tell you that this article is for those who are planning to file the divorce in UAE. The procedure is the same in all the Emirates because the law is federal. Any of the two has to go and register the request /application. Previously it was all in Guidance Sections of Family Courts. Now all such requests are initiated in Al Adheed Center. First, the reconciliation is performed. The reconciliation is performed by the staff of the court who are the expert conciliators.
They are given the task to create a conciliation between the couples. They are the neutral parties. Advocates, even UAE National Advocates of both parties are not allowed here to intervene. If both or either of them refuses for settlement or reconciliation then it is forwarded to Family Court. For Example, the matter is in Dubai, then it will be sent to Family Courts Dubai. The letter issued in this regard needs to be submitted in court within the 3 months of issuance.
A proper Case number is generated. Where the lawyers of both parties can appear. If the divorce is not amicable then it is managed like a full-form court case. If it is on amicable grounds then a mutual agreement as per the Law (Sharia or Others) is submitted to Family Court. Court decides the verdict and issues based on justice and law. This settlement agreement is signed in front of the court-nominated person.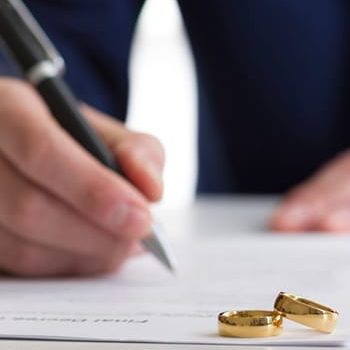 Non-Muslim and Muslim Divorce Rules
Non-Muslims = If the marriage was registered in the country, they belong then they can file there where there would be 100% ease to use their local law. They also have the right to file a divorce in the United Arab Emirates. For example, if they are in Dubai and want to file the divorce in Dubai then they can contact Family Court Dubai in Garhoud, Dubai. Federal Law 28 of 2005 and its Article 1 tells us about it. It shows Sharia Law is only applied to Muslims but if it is demanded by both parties then Sharia Law can also be applied, or they have few unusual provisions to use this law. But both parties can also ask for their country/religious family laws. The conditions for Non-Muslims also tell us that husband country laws when the marriage was conducted, will be applied for deciding about the property.
Muslim couples = There is no other Law that just Sharia Law is applicable to Muslim couples.
It is applicable when both are Muslims.
It is applicable when the Husband is Muslim.
Family Lawyers in UAE
There is no doubt that Family Lawyers in Dubai and Family Lawyers in Abu Dhabi are quite popular in UAE. Mostly the top advocates and legal consultants, are working in Dubai therefore the Family Lawyers and any kind of Lawyers are mostly seen or found in Emirate Dubai. But it does not mean that other Emirates have no top-class Advocates.
Family Lawyers in UAE are much competent and much-decorated so they can equally serve the Non-Muslims and Muslims in UAE in their personal status matters as per the UAE Family Laws for Muslims and Non-Muslims. Several couples had the option to file the case in their countries but preferred to file the divorce or child custody case in UAE. UAE courts provide the quick, and best justice to its residents.
Therefore, people prefer to live here with their families and they prefer to do business here with their families. UAE is one of the safest places in the world to live and do business. Even from the employee's point of view, it is one of the best places on earth.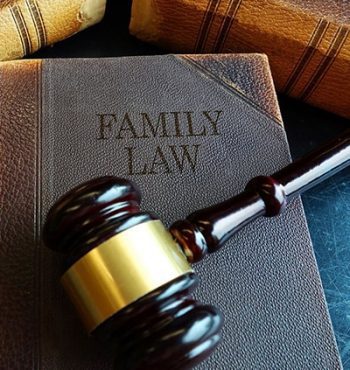 Appointment of Emirati Family Lawyers:
The appointment of Emirati Family Lawyers is for the best benefit of Muslims and Non-Muslims. Though just Emirati Advocates can sign the agreement and power of attorney with the client, not others, but quality-wise these lawyers are far and much better than others. Dubai Lawyers and Legal Consultants are hired by Dubai and UAE's top Companies. Similarly, Dubai Family Lawyers are hired by the majority of those who think that Dubai and UAE is the best place for marriage, divorce, child custody, alimony payments, and others.