IDDAH is a time in which a Muslim Lady observes once or after the dissolution/termination of the marriage. This is Arabic terminology. It is also known as IDDAT. What happens a Muslim woman has to observe a waiting period (defined by Sharia) once the marriage is dissolute. Why the word dissolute is used because it also has to be observed if the husband dies. The general concept is to take divorce only, otherwise. There is no excuse or relaxation is available, for the woman, when she has to observe the IDDAH or IDDAT.
Once she observed the IDDAT time period then she is free and independent to get married again. Law does not allow a Muslim woman to get married in the IDDAH time period. Such marriage is not recognized in ISLAM and this is declared and considered an unlawful act, against Sharia principles for Muslims. It's such a beautiful principle of Allah almighty which is for ascertaining a woman is pregnant or not. It's a waiting time period indeed for a purpose. Further to this Emirati Family Lawyers are the professionals to learn about it, if a Muslim woman or family do not know about the IDDAH or IDDAT Sharia Law.
"Muslim Divorced Woman" has to observe 3 months. "Muslim Widow Woman" has to observe for 4 months and Ten days as per Lunar Calendar. But when a "Divorced Woman" is pregnant then her IDDAT can't be finished unless she gives birth to baby. "Pregnant Widow" has to observe for one complete year. It must be included 9 months of pregnancy and then 3 months of IDDAT or IDDAH. From Quran to support of this narrative, Surah Al Baqarah Verse 234 to 235, Rukku #2 can be checked. It is mentioned that:
For widow 4 months and 10 days have to be observed.
A woman is not allowed to marry another Muslim man. (Muslim Woman is not allowed to marry a non-Muslim man).
Places
The place or the house is a permanent residency of a Muslim woman from the time of marriage.

If a woman listens to the news of her husband's demise and she is visiting her parents, then as per Sharia she has to come back quickly to her husband's home.

When she is traveling and she listens to the news of her husband's demise then she has to come back and observe the IDDAT or IDDAH at her husband's place. She can't go to her parent's place.

Take Your Projects To The Next Level

Visual Drag & Drop Website Builder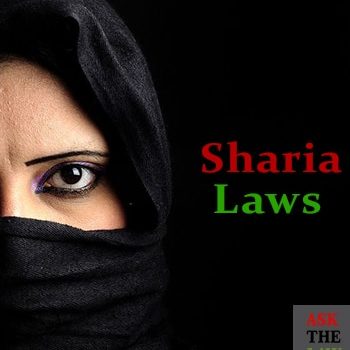 Important Points:
Islam does not allow a Muslim woman to do make-over, or do anything to enhance herself. It is prohibited and declared as HARAM.

She can't wear specific clothes to beautify herself like Silk, or other precious stuff.

She can't leave the house before the IDDAT time is completed.

Any medical reason or any emergency need can be an assumption.

Check with local Sheikh or Scholar this regard.
Ignorance is not an Excuse:
Any ignorance this regard will not be entertained or forgiven. IDDAH or IDDAT has to be started exactly after the dissolution of the marriage. There is no flexibility granted by ISLAM for the case of when to and how to start the IDDA or IDDAT. It should be started right after the dissolution of the marriage. But law also says that if she comes to know about the death of husband but within the IDDA period, then she just has to observe the remaining period.
Marriage of a woman who has observed the IDDAT or IDDAH is allowed as per Sharia system. An open marriage proposal system. Anything which is done behind the stage, under the table and by using secrecy tactics, is not allowed. After the completion of IDDAH, woman is free to join a new matrimonial relation with a new husband. As we stated above any marriages in IDDAH period is not recognized or considered Law Ful. The new marriage matter/talk process should also be started once the lady is finished from IDDAH or IDDAT.    
When there is a demise of husband, then wife is not allowed to leave the home or place of his husband. But Islam allows those women who have the responsibility to earn for the family, that they can go outside. But there is a restriction that she can only work in day. For special conditions as per the modern age, where there are several work shifts, a woman can discuss with any Mufti or Sheikh.
While staying at home, she does not become untouchable, or useless. She can continue doing house hold work, teaching kids, cooking meals, cleaning house etc, unless there is a physical inability.
When she has to approach a doctor then she can leave the house. When she has to attend some important work of children outside the house, she can also leave. But if it is only possible or allowed when there is no other one for doing this.
Husband's place can only be left when it goes beyond the affordability or its difficult to live there due to some natural disaster. Whatever the reasons are, all must be genuine.
While spending IDDAH time period, women have rights to ask for the maintenance to manage the expense of life and the children. If the husband owes anything to wife, then she has the right to take from his assets.
Expert Law Firm:
Ask The Law – Al Shaiba Advocates and Legal Consultants, have the professional ability only and passion to provide the classic legal support to those who are seeking legal support or even advice around any kind of domestic matter.
One of the Best Law Firms in UAE, One of the Best Lawyers in UAE and one of the best teams of legal consultants in UAE, can't be found anywhere then Ask The Law – Al Shaiba Advocates and Legal Consultants.
We do offer legal support with trust and guarantee of delivering the best legal support. Consultation can be booked or we can be hired, where our Top Emirati Lawyers and Legal Consultants in UAE do their best to take you out of the difficult times.