Lawyers in Business Bay
Business Bay is also known as لخليج التجاري is one of the key business areas in the beautiful city of Dubai which is equally important for business, living, tourism, investments and real estate. It is the area where the famous Dubai Creek is increased/extended artificially. There is a large number of Skyscrapers here including commercial and residentiaapproximately 5899000-meter square.l towers. Mostly the service providers prefer to open an office or Dubai branch in Business Bay. It was almost initiated in 2008, though designed long before and it reached its peak around 2014 to 2016. Still, now to date, Dubai's best construction projects are continuing here. The famous Burj Khalifa, Dubai Mall, Down Town Dubai is not too far from here. It is also closely connected with the trade area Deira, Bur Dubai, another business area Jumeirah, Financial Center, World Reade Center etc. Its connectivity with Dubai's important places and business centres increase its worth and importance. Its area is measured approximately 5899000-meter square.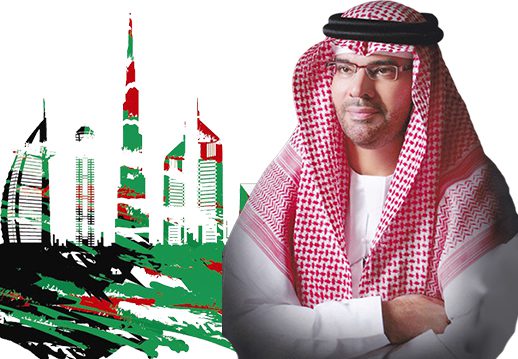 Business Bay is one of the best places in Dubai to do business and live. It is observed that being the best place in dubai, companies do prefer Business Bay over its nearest localities, even though they have to find some times the value of the property and rents more than other localities. Dubai's best business companies are operating in UAE. It all creates a pleasant environment where people do trust more the companies who operate from a good territory. It makes the Business Bay businesses more reliable, though almost all the companies and all the areas in Dubai are reliable including Main Land Companies and LLC companies.
Well, as far as the Law Firms and the Lawyers are concerned then Dubai's Top Law Firms and Advocates are also operating from Business Bay. Though all the Law Firms in Business Bay are not quality Law Firms or fully reliable. But most of them are the best lawyers and legal consultants. The best example is Al Shaiba Advocates and Legal Consultants. This Law Firm is a Full-service Law Firm, located in Business Bay. This Law Firm is owned by and managed by Dubai's No.1 Emirati Lawyer and Legal Consultant Advocate Mr Mohammad Ebrahim Hassan Al Shaiba. He has been practising and serving clients for many many years.
Mostly the Law Firms working here are Full-service law firms. These law firms are considered the best law firms in Dubai. These law firms are considered the best law firms because they are full-service law firms and owned by the best advocates. As we stated above Advocate Mr Mohamamd Ebrahim Hassan Al Shaiba, is the best Lawyer in Dubai and he also writes in Gulf News, every week. The best Lawyers or Advocates can be found in Business Bay. The Lawyers in Business Bay are like the best Lawyers in Dubai. The best example we have already shared is Advocate Mohamamd Al Shaiba. Lawyers in Business Bay are the best Lawyers and Legal Consultants in Dubai. Dubai offers the services for any utility or need, one of the best in world.