For Muslims, Sharia Law is the principal law for Muslims and Non-Muslims. For Non-Muslims, if they choose to apply their law or the law of the place where the marriage got placed, can be given a priority over the Sharia Law. If the law chosen by them, will be found silent or not answering to a situation then this absence will be covered up with the Sharia Law. Our Family Lawyers in Abu Dubai is the Top Lawyers in Abu Dhabi and Legal Consultants in Abu Dhabi. Abu Dhabi is a capital therefore the Emirati Advocates and Emirati Family Law Advocates working here, are the best advocates in UAE. It has reduced the chances where non-experienced attorneys are hired, by mistake. Here, you get access to Top Family Lawyers, Marriage Lawyers in Abu Dhabi, Divorce Lawyers in Abu Dhabi, Child Custody Lawyers in Abu Dhabi, and Alimony Lawyers in Abu Dhabi. Among the Top Law Firms For Abu Dhabi!!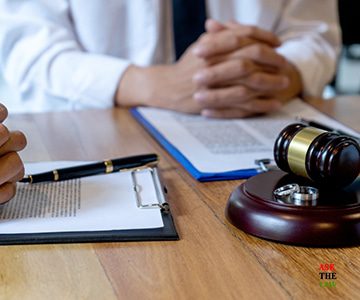 Marriage Lawyers
Marriage Lawyers are those who help the people in marriage, marriage registrations and marriage documentation in Abu Dhabi and UAE. Marriage Lawyers are required because the layman can't perform alone. We are fluent in multiple languages. Our Emirati Lawyers are especially fluent in Arabic, English and Hindi/Urdu. Marriage registrations, Marriage documentation and any kind of side agreements are drafted by Marriage Lawyers. We are those Emirati Family Law Lawyers who write in Gulf News and we are given this status over hundreds of Law Firms in Abu Dhabi, Law Firms in Dubai and Law Firms in UAE. Meanwhile, if there is any property management issue or asset management issue between the couple then it is also fixed by our Emirati Family Lawyers. We do help people get married in Abu Dhabi. For your knowledge let us tell you that, Marriage Contract Lawyers is another popular term used for marriage lawyers in UAE.
Divorce Lawyers
We can understand the pain of this time period a couple has to go through. It's not easy to get separated. When our Family Lawyers and Divorce Lawyers in Abu Dhabi have to deal with a divorce case in court, then we do not destroy their career, self-esteem, and respect, just for the sake of our fee. We make sure that we will bring the best verdict, and our divorce lawyers in Abu Dhabi will make sure that divorced couples, will not lose other than they are expecting in divorce. It is seen in the market that Advocates give false hope or false legal advice to clients just to make them their clients and just to get the professional fee. Divorce for Muslims and Non-Muslims, we are experts in dealing these both types of divorces. Our Lawyers in Abu Dhabi are the best Family Lawyers in Abu Dhabi and the United Arab Emirates. We promise that the well-being of a person and his or her reputation will not be compromised.
Other Services
Other services we do offer with a promise of serving with quality legal support are as follows;
Distribution of Joint Assets

Any Kind of Domestic Disputes
Find about us
We are a UAE Based well organized and well-established Law Firm. We are not freelancers or junior advocates. We are a team of expert Advocates and Legal Consultants. We have been serving UAE-based and Abu Dhabi-based people for the last two decades in their domestic issues. Our name is a brand in the market. ASK THE LAW – Al Shaiba Advocates and Legal Consultants is one of the best Law Companies in UAE. We do not believe in posting stories, publishing fake achievements and attracting people. By giving false promises, issues can't be resolved and cases can't be won. What a lawyer has to do, is to offer a quality service, and give an honest opinion. Our Lawyers in Abu Dhabi deliver the best possible legal advice which is based on facts, not lies. We show the real side of the picture to our clients from the beginning. We tell them about the right course of action and chances of success.
As far as our success is concerned then we have been working in the market for more than 20 years. We have served not just in Family Law, but being a full-service law firm, we have served in all the disciplines of Law. Ask The Law – Al Shaiba Advocates and Legal Consultants and its Chairman Emirati Advocate Mr Mohamamd Ebrahim Hassan Al Shaiba, both are reliable and reputed names in the market. Therefore, the first priority is to serve the people. Our expert consultations do offer the people a correct idea about their marriage cases, divorce cases, alimony and child custody cases. We also advise on adoption matters. We are a quite economical law company with a team of Abu Dhabi's and UAE's top Lawyers and Legal Consultants. We recommend you not to waste the time on Finding Law Firms, and just give us a call to us. You can drop us an Email, Inquiry or directly give us a Call. The Legal Consultations are available online as well as In-House. If you have filed a family case which is a divorce case, child custody case in Abu Dhabi or anywhere in UAE, then we suggest you hire Ask The Law – Al Shaiba Advocates and Legal Consultants for a result generating legal solutions. We are just away from a Phone Call or one Email.