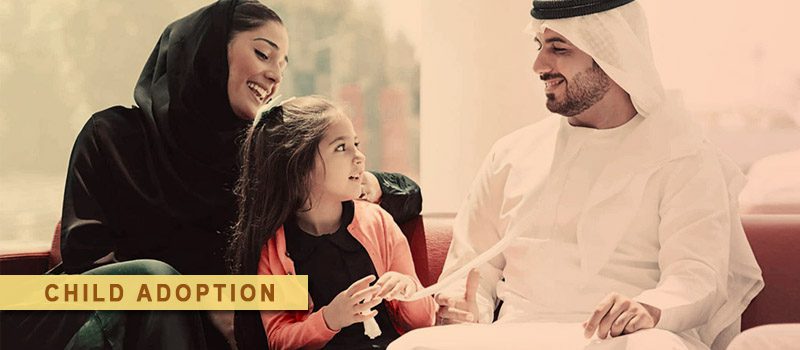 Couples who can't have the kids are granted the option of child adoption all over the world. This is legal and UAE also allows child adoption but residents have to manage it outside the UAE. The terms and conditions of those countries need to be fulfilled. Adoption is not allowed in UAE and it has to be finalized in the country where the kid or kids are taken on adoption. Once the adoption process is fulfilled in UAE, then that adopted KID/KIDS can be brought to UAE. The adopted KID/KIDS will enjoy the same rights as other residents. The government also accepts when adopted KID is given the name of foster parents in the documents. Therefore, the adopted KID enjoys the same rights as other residents. This is fully a false perception that KIDS can't be adopted in UAE. They can be but the process can't be conducted inside UAE.
Contact Family Lawyers in UAE, like family lawyers in Dubai or Abu Dhabi. They will provide you with all the legal procedures, requirements, paperwork, precautions, process details, etc. How to sponsor that adopted KID, is also advised by the Family Lawyers. Therefore, we offer to book the consultation appointment with the Family Lawyers first. Do not try yourself without consulting the Advocates or Legal Consultants. Law Firms like Al Shaiba Advocates and Advocates like Advocate Mr. Mohamamd Ebrahim Hassan Al Shaiba (Advocates & Legal Consultant) can guide you better than others in UAE. The court needs to be approached, and documentation has to be performed, especially the exit documents. Adoption is the first phase. Once this phase is finished the next phase is to apply for the residency. The residency process is also managed by these Family Lawyers or Family Advocates. While applying for residency in UAE, an application is also sent to the native country of the parents.
As per Federal Law 1972, the abandoned KIDS born in UAE, are also entitled to a UAE passport or citizenship program. As we said above adoption is not recognized in UAE, therefore the process has to be completed in the native countries.
Requirements
KID must be adopted legally from an agency, or social organization.

It should not be contradicted with local law.

Local Government rules must be met and fulfilled.

Lawyers from the adopting place must be approached.

Couple must be capable of adopting the KID.

They must be in a position to support, feed and bring up the children.

Father and Mother both must be ready and able to support. Mother must be able to manage the KID.
A single mother has to be greater than 30 years, this is the requirement.

A Wife/married woman has to be greater than 25 years, this is the requirement.

Foster parents have to be healthy and free from any physical or health problems.

VISA requirements in the home country.

VISA requirements in UAE.