Golden VISA ABU DHABI
Get the Golden VISA in Abu Dhabi. The "Thrive in Abu Dhabi" is an Abu Dhabi based program which is established to promote a new long-term residence VISA in the Emirate of Abu Dhabi, UAE. It also leads towards Citizenship in Abu Dhabi, UAE. The subject and the reason for launching this program like Dubai is to welcome those people who are different from other service providers, experts in the creation, experts in the invention, having special and unique expertise, the top students, top artist or the well-settled businessman who are aspirant to be the part of Abu Dhabi economy and take the advantage of this growing economy.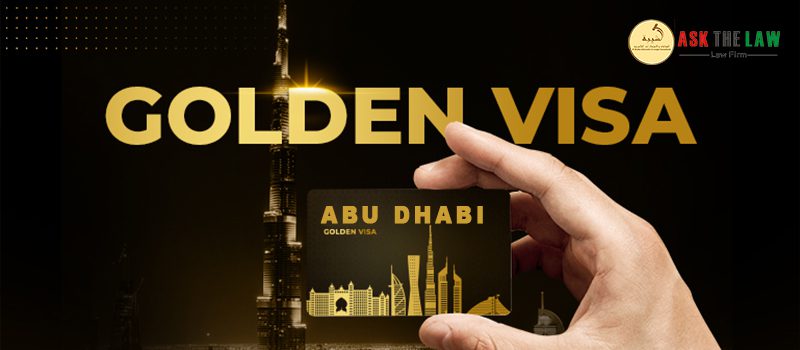 THRIVE in ABU DHABI
This VISA, called Golden VISA Abu Dhabi is for those who are international businessmen and willing to invest in Abu Dhabi in various sectors. This VISA is offered for 10 Years. As we stated above this is for the people, who are the toppers and unique in sciences, arts, certain skills, IT, or professional services like scientists, doctors etc. The Thrive in Abu Dhabi plan is opened for businessmen, investors as well as these experts of different fields, scientists and even brilliant students.
Who is Eligible to get:
Abu Dhabi is one of the top established and growing economies in the world. Abu Dhabi is also one of those business places in the world that provide opportunities to strugglers, experts, service providers, investors, to come here and obtain a good life and future. Once again this program Thrive in Abu Dhabi offers opportunities to investors, people from the agriculture sector, people from health sectors, people from accounts or financial sectors, people from research and technology sectors, IT sectors etc. The available VISAS are being offered with the following details:
A) Investor VISA for the Global Investors.
B) Entrepreneurial VISA for the International Entrepreneurs
C) Student with Certain Eligibility Criteria
D) Experts with Unique Talent e.g. Scientists, Doctors, R&D Experts, IT Experts with Modern Inventions, Phds, Engineers with advanced skills and unique in their professional approach, medical researchers, Creative Arts like Artists, recognized sculptures etc.
Eligibility:
Investor VISA Abu Dhabi: Details
For those who invest in other that Real Estate sectors. It means business companies e.g. services, manufacturing, wholesale, retail etc.
For those who are only Real Estate Investors.
Investors have to invest in a public fund/investment fund of an amount of 2 Million AED.
Investor has to establish a company or invest in a company as a partner for an amount not less than 2 Million AED.
Already owned a Company that is paying a Federal tax of more than 250, 000 AED
Investment will be retained for at least 2 years.
Wife can be sponsored, children can be sponsored, one advisor and one executive director can also be sponsored.
Requirements to provide:
Last 6 months valid Bank Statement from a UAE Bank.
Clearance Certificate from Tax Department
Investor VISA: Real Estate:
Eligibility: 5-10 years
* Investment in property which is not less than 2 Million AED.
* Real Proof needs to be submitted.
* Real Proof needs to be submitted of Mortgage Property if the property is mortgaged.
Student VISA Abu Dhabi:
5 years VISA for top performers. Best and Best students.
Student with Highest Scores acquired in Abu Dhabi Schools
Students must be highly recommended by the Education Ministry Abu Dhabi.
Graduate – Golden VISA:
A 10 years VISA for top, intelligent and high performer University Graduate students.
Graduation must be from Abu Dhabi Universities.
CGPA must b 3.8 and More( The cumulative GPA)
Unique Talent: Best Professionals
Unique Talent is also considered for this Golden VISA program. As per this program the unique talent holders like Doctors, Scientists, Experts with Inventions, Creative Artists, Best Sportsmen/Celebrity figures, doctors, educators, PhD holders etc. Doctors must have a practice license in Abu Dhabi. Others must be recommended by the relevant Abu Dhabi ministry, for example, "Scientists" must be by Emirates Education Council.
Get Golden VISA Abu Dhabi. Know about Abu Dhabi Immigration Process. Contact us + 971 50 188 8453
Legal Consultants and Lawyers at ASK THE LAW will help you in the Registration Process & Other Requirements.