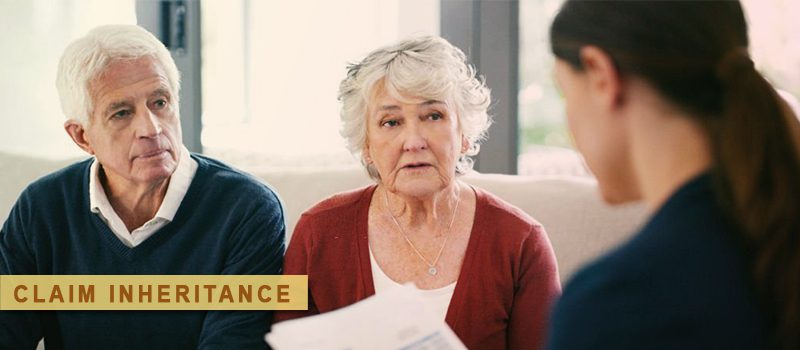 Claim Inheritance if Beneficiaries are and not UAE Residents
United Arab Emirates, has brought a large number of changes in Law in the last few years. The changes are brought in Family Law, Real Estate Law, Inheritance Law, Civil Law and recent UAE Labour Law 2022. Recent article is about Inheritance Law. The recent amendments in Inheritance-Law allow expatriates living in UAE, to choose the law of their home country to decide about inheritance matters. It's a big change in Inheritance-Law until now. For this purpose, this is a condition that will should be registered and all the recorded terms of the will have to be followed.
Previously it was decided that just Islamic Sharia Law will be applicable when a person dies. Now the law of the native country of the deceased person will be applicable. Let us add one thing here for the Muslims, there is no inheritance law, except the Islamic Sharia Law. Non-Muslim expatriates can choose the law of their home country. There is a separate department in Abu Dhabi Family Courts known as the "Non-Muslims Family Department", where all such details are available for Non-Muslim Expatriates living in UAE. The important points of this Law are as follows:
·       Expatriates are given the option to choose/nominate the inheritance based on their choice and they can also nominate the person of their choice. He can leave all his assets up to him, the assets he has in UAE.
·       If an expatriate dies in UAE, and he is not having the will then as per the Law Article 11.2, his half property or estate will be given to his wife, and the rest has to be given to his children. If he is not having any biological children then, his parents will be given half of the estates but equally.
·       When a Will is created in Dubai, it should be recorded in DIFC, DUBAI COURTS or Probate Wills.
·       For Muslims, just Sharia Law is applicable like before.
For Understanding:
For the purpose of understanding, we suggest that to book the legal appointment with Wills and Estate planning lawyers. UAE Lawyers means the Emirati National Lawyers who are well trained and disciplined to manage the Wills and Succession Planning. Such Lawyers can be searched online or can be found through word of mouth. We know that people (Non-Muslims) have been benefitted, a lot because of the services of these Law Firms and Advocates. Recently in 2020, the UAE government also modified the Wills and Estate Rules for the Non-Muslims. All the legal knowledge, legal solutions and the legal services can be taken from these Lawyers, who are well trained to serve the Non-Muslims and Muslims. Let us one more time that for Muslims, the Sharia Rules are followed and can be followed in UAE. Non-Muslims are given authority to choose the law of their native places or countries. We must believe and have faith on the amazing system of UAE Rules and Laws, where all the locals and expatriates are supported as much as it is possible.