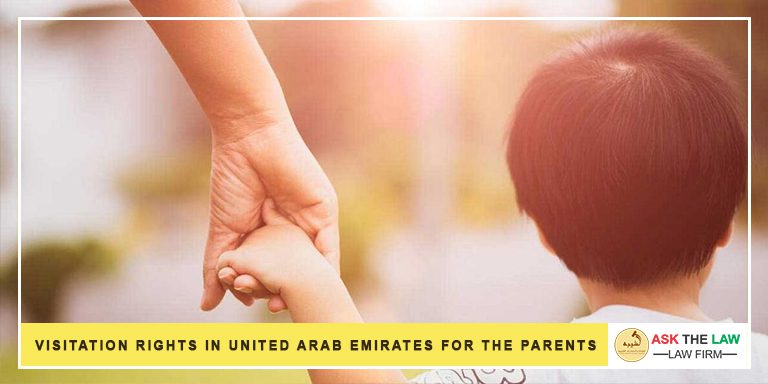 Visitation Rights in United Arab Emirates for the Parents
Family Cases in Courts can be longer if the subject is more than divorce. It means, when child custody, alimony, and distribution of assets are involved, then a lawyer has to go through more work and brainstorming procedures as well as put in more effort. Family Courts in UAE, carefully monitor the situation and then pass judgment, best in the interest of both parties, by applying the Family Law UAE with equal justice. Therefore, the importance of experience family lawyers is well admired in the United Arab Emirates.
As far as Visitation Rights are concerned, then when you step inside the court the court takes the decision finally about the child custody and visitation rights, but as per the Law. As per the recent amendment that came last year in 2022, the non-Muslims can choose their Law as well. What they have to do, is to submit their Law in Court attested by their Courts in the country, Embassy, and Foreign Affair offices in UAE. Check with Family Lawyers in Dubai, for accurate details and requirements.
Federal Law 28 of 2005, (Personal Status) defines the difference between two important things known as Guardian and Custodian. Guardian is always the same, who is the father and in his physical absence, grandparents can also be the guardians. While custodian terminology is different. Either mother can be a custodian or the father, it can also be joint custody for both parents. Another article 146 states that the first right is for the mother. Further requirements and age limits, must be checked with Advocates and Legal Consultants.
When divorce is fully amicable then an agreement is drafted and submitted to the court. It means, that both parties are agreed with a consensus. Both parties need to have this agreement vary carefully. The visitation rights are mentioned in the agreement including time duration, number of days, and much more. The other one which is called Contested Divorce is up to the judge who orders the verdict, and in the verdict, the maintenance of the wife and children is also decided by the judge. The judge decides the alimony, visitation rights, visitation places, number of visits, etc. The judge can also take the idea from a court order passed before, or he can also decide as per the updated available Law.