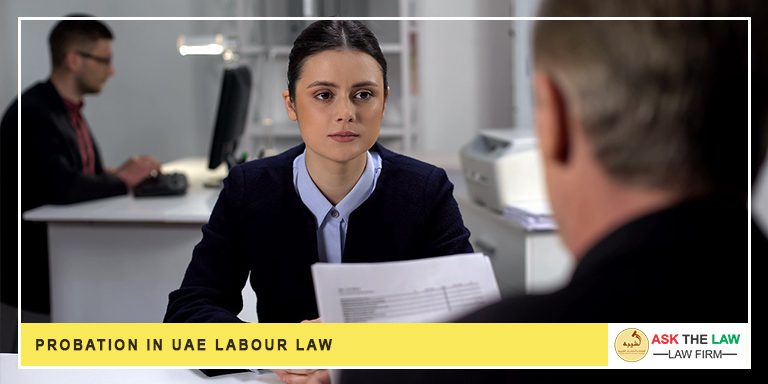 Probation in UAE Labour Law
As per UAE Labour Law, Employers can place the employees on probation time period, but it is for the time period which should not be more than six months. As per this, employer can't put the probation period which is more than 6 months. The twice placement on probation is not possible. Probation period is maximum 6 months and minimum is 1-3 months. UAE Labour Law does not allow any Employer to put an employee on probation for more than 6 months or twice-thrice. As far as employees' choice to, resign during the probation period is concerned then, he has to serve one month notice period. But if he is going to leave the UAE then just 14 Days' notice is required. For further details about offer letter, employment contracts, labour contracts, non-competition, non-disclosure, and many other things, please consult the Emirati Lawyers and Legal Consultants, like Ask The Law – Al Shaiba Advocates and Legal Consultants. Book legal appointment in Business Bay Office, and grab the best services in Dubai and UAE.
Discrimination and Harassment
If the employees are facing discrimination, harassment and any other employment dispute, then employees should first consult the lawyers and then step into Court. Mediation can also be attempted through Advocates. Please keep in mind it is not a mediation which is performed by Al Adheed Center or Dubai Courts, before the Court Case. It is a mediation by lawyers through legal notices. It is cost effective and time effective procedure. Mostly the serious and professional counter parties do prefer, to resolve the matters outside the Court only. Furthermore, book the legal appointment with Ask The Law – Al Shaiba Advocates and Legal Consultants, and grab the best legal services in UAE.