Maternity Leave and UAE Labour Law 2022
Article 30 Provisions of the New Employment Law are applicable/applied now. It has revised the OLD laws. Employers should consider before taking the action or any decision.
As per Article 30, now a Woman Employee can take "60 Days=Two Months" maternity leaves. As far as paying criteria is concerned then, the first "45 Days = Forty Five Days", will be fully paid. The remaining 15 days will be half paid by the employer, as per Article 30, & its the revised provisions of Labour and Employment Law(UAE Labour Law).
Read Here About: Labour and Employment Lawyer in Dubai For the Maternity Leaves.
Another 45 Days can be granted to Woman Employee but without getting paid, if she gets a medical complication or sickness, due to the previous pregnancy. She needs to have a reasonable amount.
Woman Employee can still take maternity leave if the baby is born after Six Months(like 7 Month pregnancy).
A Woman Employee who gives birth to a special child or a sick child is also allowed to take one month of paid leave after the completion of maternity leave.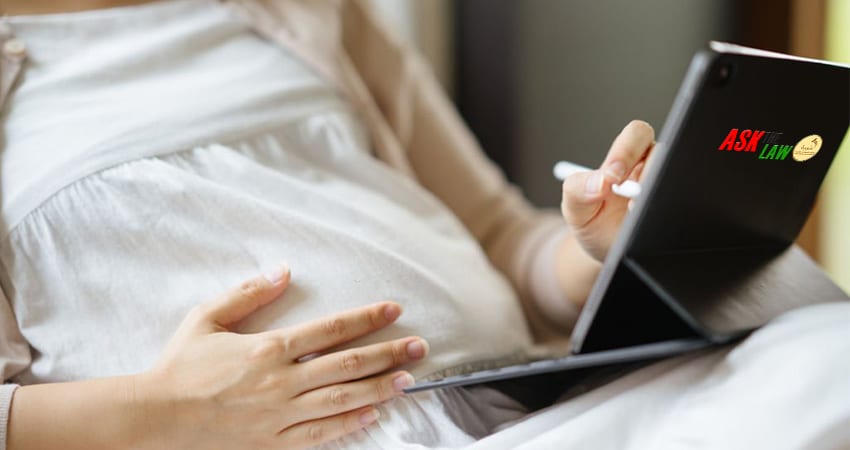 Employers are advised to entertain the request of maternity leave as per the choice and ease of women.
Employers are advised to be flexible with the women workers more than before.
If it is found that a pregnant employee is working for another employer(Non-Official) then Office Employer is not entitled to pay her. Law also advises such ladies not to take the advantage of the law, though they might be in need of money.
Woman Employee can't be terminated due to pregnancy.
Woman Employee can't be terminated when she is on maternity leave.
Once the pregnancy and the maternity leave is finished, then woman employee has to join the office and report to the office about the joining immediately.