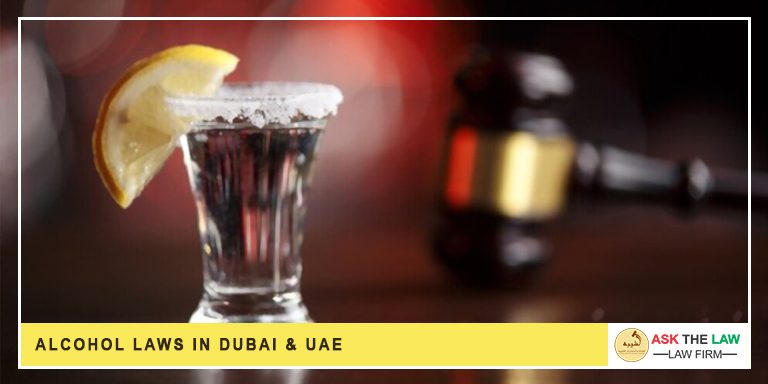 Alcohol Laws in Dubai & UAE
Initially, "Alcohol Consumption" required a valid permit in Dubai. The import, export, manufacturing, buying, selling, or offering of alcoholic drinks without a valid license was strictly penalized and could result in a fine or imprisonment. However, the new and most recent change in the laws related to alcohol consumption bring a big change. According to the latest laws and regulations, alcohol consumption has been legalized with a few restrictions. To understand the details of the changes in the laws regarding Alcohol Consumption, it is advisable to consult the lawyers in dubai who understand the latest laws and regulations. It is essential for businesses dealing with alcohol in any form to be properly aware of the latest rules to ensure that they do not face any problems in the long term. The new rules and regulations regarding alcohol consumption in Dubai are as follows:
Consumption of Alcohol is not considered a legal offence.

A Valid Alcohol license is not a necessity for alcohol consumption.

The legal age for alcohol consumption is 21 years.

Alcohol can be consumed in private places as well as bars and restaurants that have a valid license, however, alcohol consumption is still illegal in public places that do not have a license to sell alcohol.
It is important to understand that selling or offering alcoholic beverages to a minor is still illegal in Dubai and is strictly penalized in the form of a fine or imprisonment. Laws and regulations do not stay the same over time and are improved to cater to changing times. Therefore, in case of any doubt or ambiguity, it is important to consult a lawyer to get authentic information and understand the changes properly. The laws regarding alcohol consumption have been changed in the UAE at a federal level, however, local laws for Dubai are applicable for the consumption of alcohol. 
The conclusion at the END
Hence, the local lawyers in dubai are the best people to consult to get the latest information regarding the consumption of alcohol in Dubai. A lawyer can not only provide information but can also help to understand the changes and their impact on businesses and individuals.