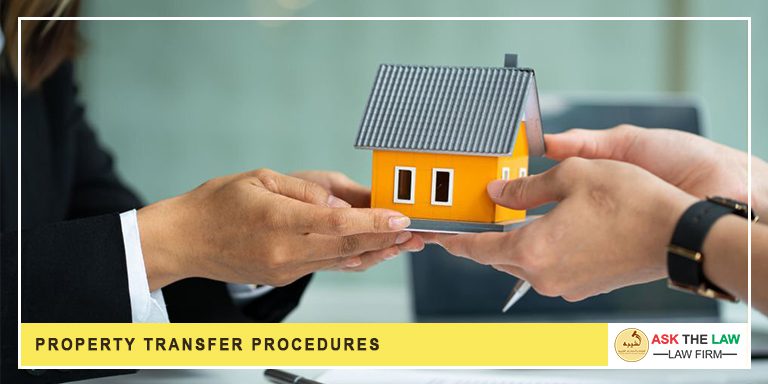 Property Transfer Procedures
Is there any doubt that the United Arab Emirates is one of the best places in the world for "Real Estate Investment". Therefore, Real Estate Investment in Dubai or Real Estate Investment in UAE is one of the hot topics of debate in UAE. Real Estate is one of the highest gross earning sectors in Dubai and UAE, therefore government puts a special emphasis on the development and management of Real Estate, Property Management, and its development. Law fully protects the rights of investors, property owners and their future stakes.
It's not just a verbal or a formally written rule. There is a complete set of rules, which are made in form of Law. For Example, the Federal Law # 5 of 1985, a lawyer has to provide the rules for different types of property. This law also has to deal with the ownership rights and the rights of buyers. Such Laws have to be made and implemented on a strict basis so, that investors could feel that they are safe and secure. We will throw the light on Real Estate Types here for the reader so they could enhance their knowledge about Real Estate UAE and its types.
Types:
Freeland or Freehold Properties, where a person can become 100% owner, and he can have 100% ownership. But this is not for all the Dubai, Abu Dhabi or all of the UAE. This is only for a few specific areas like Emirates Hills, Arabian Ranches, Business Bay, Jumeirah Park, Jumeirah Islands, Reem etc. These are all the examples from Dubai. Similarly, a few examples can also be found for other Emirates. For example, in Abu Dhabi, the Freeland properties can be found in Al Reef, Saadiyat Island, Yas Island etc. For details, our other blog posts can be grabbed.
Usufruct is a kind of right where ownership is provided to a person but for a limited time period. All such properties are having restrictions. It also means that a long-term lease contract is signed. The government is also bringing new laws to promote this type of property. As per the law, there is a provision that the early termination of this property is also made valid. It's a 99 years lease plan with restrictions. For details, our other blog posts can be grabbed.
Musataha is a type in which land is taken but not more than 50 years, and this is always not for a fixed period of time. The construction belongs to the new owner, and he can remove it at any time. It's a maximum 50-year plan but with no restrictions imposed. It is covered by Legal Article 1353 of UAE Civil Code which is Federal Law # 5 of 1985. The exact wording in law is written as "a right in rem conferring upon the owner thereof the right to build a building on the land of another." For details, our other blog posts can be grabbed.
UAE allows local citizens or anyone across the world can buy property in the United Arab Emirates. As per the last amendments, there is no need for that person to be UAE-resident. Now a Non-UAE resident can also buy the property.
Everything should be recorded in Land Department:
Law states that property should not be disputed and the property must be transferred between parties, means one to another. This is how valid ownership is recognized. As per Law, every action related to property must be registered in Land Department. Any personal deal or verbal deal will not be entertained and it will consider the mistakes of both parties or either party. Therefore, the Land Department must be contacted first before taking any action. Each and every deal must be registered over there. Due Diligence on the property is also conducted, which is a confirmation. It is a confirmation that the seller has completed his right to sell the property.
Assistance from the Advocates:
Further, before buying or investing in Real Estate, we recommend consulting the UAE National Lawyers and taking the legal services. The service will help you to understand about the land, this deal, the legal process in the land department and much more. There are also a few disputes in UAE as well where people tried to invest in properties and the properties could not be completed ever. We suggest that consult the Lawyers like Advocate Mr Mohamamd Ebrahim Hassan Al Shaiba. The Law Firm like Al Shaiba Advocates and Legal Consultants can serve you better. Assistance from Advocates always creates huge benefits.