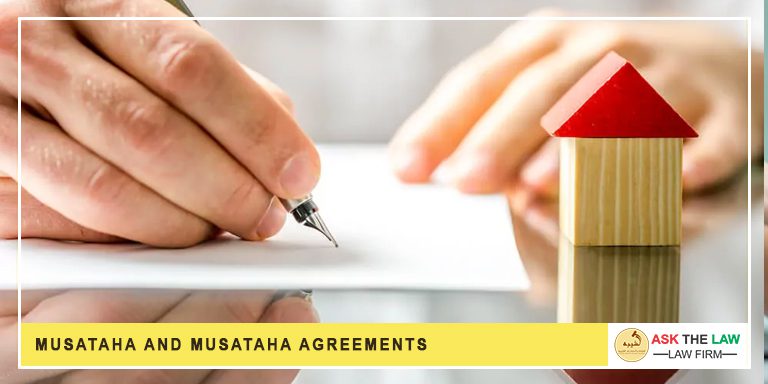 Musataha and Musataha Agreements
"Musataha" is a type of property where a property is taken maximum for not more than 50 years. UAE Law Article 1353 of UAE Civil Code which is Federal Law # 5, 1985 exactly defines as "A right in rem conferring upon the owner thereof the right to build a building, on the land of another". These are the exact words from the before-mentioned law."
As per the rules, the "Musataha" owner always owns the Construction/Building. The construction means the building he has constructed. Article 1359 also explains that "Musataha" rights do not get finished if just the construction is removed before this agreement is expired.
For the investors, as per Article 4, any local UAE National or resident citizen can avail of this Musataha opportunity or the facility all over the UAE. The Dubai property law needs the Musataha registration with Dubai Land Department.
"Musataha Agreements" are prepared by the top Real Estate Lawyers in UAE. For Example, the Lawyers like Advocate Mr Mohamamd Ebrahim Hassan Al Shaiba, and Law Firms like Al Shaiba Advocates and Legal Consultants, also known as Ask The Law, as an online entity.
Another important point is the Musataha Lease and the Musataha Rights. Dubai Land Department recognize the short-term and long-term leases. Dubai Property Law Article 4, defines, that a foreigner and his right to acquire the property here on lease which is for 99 years.
Article 1355, Civil Code explains that" It allows to mortgage a Musataha right". Article 21 Mortgage Law also explains that Musataha Right owner can mortgage his building, if agreed between the parties, without any conflict. While Article 1360 tells about the expiry of "Musataha Rights." Article 785 of Civil Law also states that if the lessee constructs a property, then upon the expiry of the Musataha agreement, the lessor, the owner can ask him to remove the construction, or he can also take the ownership of the construction or the new construction.
Article 785 of the Civil Code applies when the building has to be expired. As we told above the lessor has the right to take the construction or ask the lessee to remove the construction. The details can't be understood this way. The best way is to set up a consultation with your lawyer and get practical advice from him. As far as agreements are concerned then lawyers will also assist you in this regard. DLD fee is 1% of Musataha Agreement total rent. This Fee is taken from the Musataha Right.
Advocate Mr Mohammad Ebrahim Hassan Al Shaiba and the team will help you to understand it well and get it executed well. Please be informed that each and everything will be and has to be recorded at Land Department which is also called Dubai Land Department or as per the Emirates' own Land Department. As we stated before that any activity not registered in DLD will not be entertained as per Law. Therefore, always do check with the lawyers and legal consultants first even while taking the services.