Family Law Firms
Law firms in UAE have a wide spectrum of family lawyers who are capable of offering legal advice and guidance concerning all the facets of family life. They assist in creating a systematic structure to protect family relationships. They guide family members through the family disputes that may arise. Family Lawyers in Dubai are considered the best Personal Status Lawyers in the United Arab Emirates. There are several reasons for that which we will discuss later. Family Lawyers and Family Law Firms are competent to deal with clients from different nationalities and religions.
Issues such as separation, inheritance, divorce, child custody, domestic violence, and many others are dealt with by the family attorneys. Family Law Firms or Full-Service Law Firms always give priority to hiring the best divorce lawyers, and best family lawyers, who have an extensive experience in Family Law and have worked as a team of professional and highly trained divorce and family lawyers before. They are likely to extend their legal advice covering all the sensitive situations while fully understanding the complexity of the legal problem. These Family Law Offices are run by Emirati Advocates and Legal Consultants who have the competency of best divorce lawyers, best family lawyers, best alimony lawyers, best child custody lawyers etc.
Ensures Best Professionalism and Experience
A Family Law firm in UAE ensures the best quality work with great professionalism and experience. Furthermore, they maintain a degree of confidentiality, impartiality, and dedication to the guaranteed maximum client satisfaction and guaranteed results. Family lawyers' expatriates codify the family relationships and rights which comply with the family laws of UAE. They also extend their services in translating the family agreements and other such arrangements into the documentation form. This helps in compliance with the applicable family laws. This makes the whole process easier and thus, can smoothly be enforced in the UAE local courts.
Other Personal Status Matters
Are you thinking of having peace of mind while dealing with wills, inheritance, custody issues, guardianship, and other family-related issues and contingencies? Family lawyers in UAE are the best and they sort lucrative options to it. The family attorneys are capable of speaking multiple languages at one time. As we all know UAE is a culturally diverse community where people from different backgrounds, cultures, ethnicities, and races are living. Therefore, we cater to the local needs and have a wide range of family lawyers communicating in various languages.
From the legal guidance to the advice, dispute to the legal resolution, court representation to the compensation, there is a need for ongoing assistance in all the family matters. A family lawyer seeks the best outcome for the family unity while considering their interests and the local laws in mind.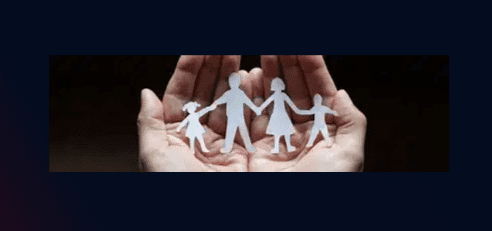 Divorce Law Firm & Divorce Lawyers
A divorce attorney is well-versed and also fully understands the sensitivity of family issues. They take into account the complicated nature of the legal problem before concluding. Divorce Lawyers in Dubai have a unique identity in that they are fully updated with the latest laws and can help couples of any kind, belonging to any region in the world with any religion. They assist the family members to reach equitable settlements with as minimum disruptions as possible. Furthermore, we will make our best efforts for the out-of-court settlement. The decisions made have a huge impact on the client's life therefore, they will try to remain less judgmental and promote the best interest of the client. Men's Divorce Attorney or Women's Divorce Attorney are not just supposed to manage divorce cases, it means they have to be kind of full-service lawyers expert in:
Marriage Cases/Marriage Registrations
Divorce Cases
Alimony Cases
Child Custody Cases
Even the Joint Property Cases, Wills and Estate Cases
Read More: Divorce in ISLAM
A Family Lawyer UAE
A family lawyer in UAE takes up advocacy, mediation, and alternative dispute resolution to make sure that they provide the best possible outcome to the clients. He will carry out comprehensive research to collect the evidence, witnesses, proofs, and legal document about the situation for the case to proceed smoothly. They work in the best interest of the clients and make the efforts to amicably resolve the family dispute without a fuss. Men's Divorce Attorney or Women's Divorce Attorney, by Ask The Law has a notable reputation in Dubai and UAE. Family Lawyers by the Legal Office has helped a large number of UAE residents to settle their family disputes.