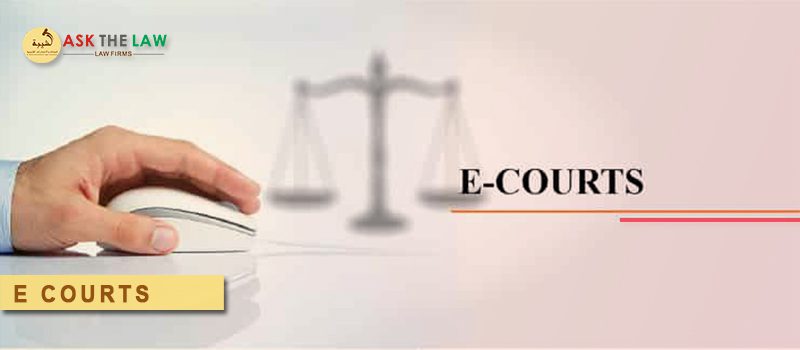 According to the Federal Decree No. 10 of 2017, the UAE has introduced civil proceedings via digital technology. This decree incorporates the latest technology to make the judicial system more effective through fast-track civil trials. The introduction of e-courts is relatively new in the United Arab Emirates, therefore, to understand the complete process, individuals need to get proper and authentic information by consulting a good Law Firm in UAE. The law includes the use of the latest tools to transfer documents including all legal notices and registration papers. Furthermore, the law also allows communication between parties via audio or video call. However, the communication channels and the extent of physical and online appearances are dependent on the decision of the court. Furthermore, in case of a remote proceeding, if a party wants to attend the proceeding physically, they can submit a request to the court.
Process
Digital world leaves its impact on everything. Courts are not outside of this area.

Now hearings can be attended online.

All the court documents and memorandum can be submitted online.

Appeals, Executions, and other steps can be submitted online.

Documents can be uploaded and downloaded online.

Time is saved, and physical appearance has been limited.
Confidentiality
It is important to understand that confidentiality is a key factor in all legal proceedings and regardless of the digital nature of the communication, it is strictly prohibited for all parties to share any part of the proceedings with any third party without proper prior permission from the court. An important addition to the legal proceedings is the introduction of a translation centre for non-Arabic speakers. All court proceedings in the UAE take place in Arabic which prompts the need for translators for non-Arabic speakers. The facility of an electronic translation system ensures the quality of translation along with saving translation costs via human translators.
E-Courts in the UAE have revolutionised civil proceedings in the UAE. The proceedings have become faster and more efficient. Additionally, the increase in the speed and efficiency of legal proceedings has helped to reduce the use of illegal ways to speed up legal processes. Law Firms understand the complete legal process whether it is via e-court or the traditional court. It is very important for an individual to understand the pros and cons of using the e-court for their particular legal process and whether it will be beneficial for them.