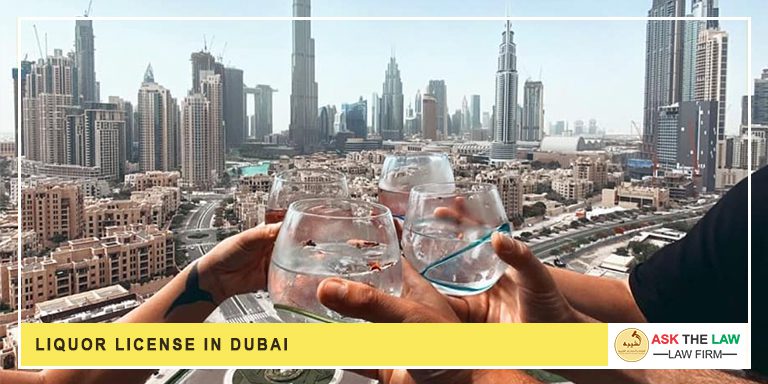 UAE has removed the OLD Law which used to say that, everyone needs to have Alcohol License in Dubai. It has been decriminalising in Dubai. This law came into being on September 7, 2020. People under 21 years of age are not allowed to have a license for alcohol consumption and they are also not allowed to have alcohol consumption. Muslims are still not allowed to have such permits or to consume Alcohol as per the Sharia Laws of Islam. It was a proper documentation process before, where it had to be applied and submitted, in order to acquire the Alcohol License and the Alcohol.
Now everything is being shifted to Emirates ID, and therefore the Alcohol License and the Buying are not more apart from this new process. It should be purchased properly and it can't be consumed publicly. It's totally restricted. The application approval time is 48 hours. The license is made ready within 4 weeks, which means within a month the license is made ready and issued to the applicant.
UAE Alcohol License allows consuming Alcohol and is also for transporting it throughout Dubai. Your Residency Emirate has to provide you with NOC, and the NOC is issued from Abu Dhabi Special Licence Office or Sharjah Police Headquarters.
Tourists Obligations:
Tourists have to apply for a quick 30-Days short Alcohol License. It will be only for 30 days time. They just have to go to a store selling alcohol and show a passport with an entry stamp in Dubai. Alcohol can also be bought online, but once the license is purchased or acquired.
Lawyers For the Services: 
Lawyers or Advocates in Dubai can also be hired in this regard. Becasue there is no Court service involved, therefore, legal consultants in dubai can also be approached and hired. Several Law Firms in Dubai are capable of delivering such amazing services because these Law Firms in Dubai are expert Full-Service Law Firms, managed by most senior Emirati Lawyers in Dubai and also in the UAE.
UAE is an Islamic country where everything is kept within limits. Therefore while living in the United Arab Emirates, better to grab legal knowledge, and social knowledge, and stay within limits. Always check the law first, before taking any decision in UAE.  Mostly the people here are expatriates therefore it is a requirement to check with law experts here like top lawyers or legal consultants from the top Law Firms.