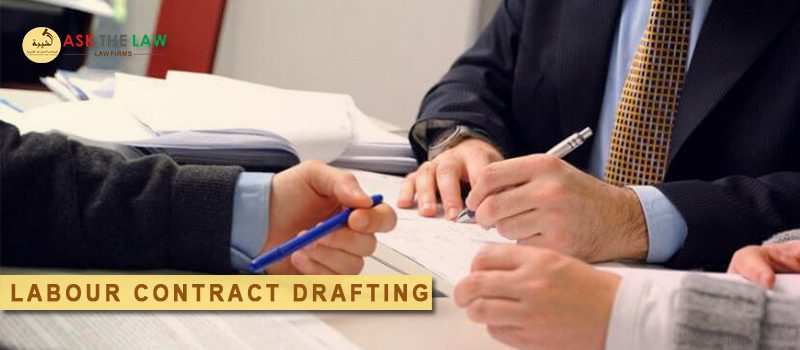 Labour and Employment Contracts are drafted by Labour Ministry. But such contracts can be amended or reviewed by Labour and Employment Lawyers, as per the requirement and as per the permissions granted by UAE Labour Law. Labour and Employment Lawyers in UAE mostly get involved when it has to:
Review the Labour Contract

Bringing some change as per UAE Labour Law
Labour and Employment Agreement/Contract
Labour and Employment contracts are the agreements between the employees and employers in UAE. When a company either LLC or Free Zone hires an employee then an agreement is signed between both parties. As per the agreements, employer and employee both are bound to follow the agreed rules defined by UAE Labour Law (most recent and latest). Every employee has to sign this "Labour and Employment Contract". Some employees who are on sponsored VISA and do not need the employment sponsorship, still have to sign the Labour and Employment Contract with the company.
Such contracts are submitted to MOHRE, the Labour Department. The proper employee enrollment and registration in Labour Department are only possible through this agreement. Labour and Employment contract is the standard one drafted by the Labour Department. It can be changed or amended as per the UAE Labour Law. It is performed by the Labour and Employment Lawyers when the employer and employee both are agreed.
Internal Contracts
This is another type of Contract called an Internal Contract. Such Contracts are also between employers and employees. Job offers Letters and the separately signed internal job agreement are the types of Internal Contract in UAE. Job offer letter is all about the job offered to the employee, and the internal contract reflects some additional Key Duties and, benefits offered to employees. Such contracts are also drafted as per the UAE Labour Law. No contract can be beyond the UAE Labour Law instructions and restrictions.