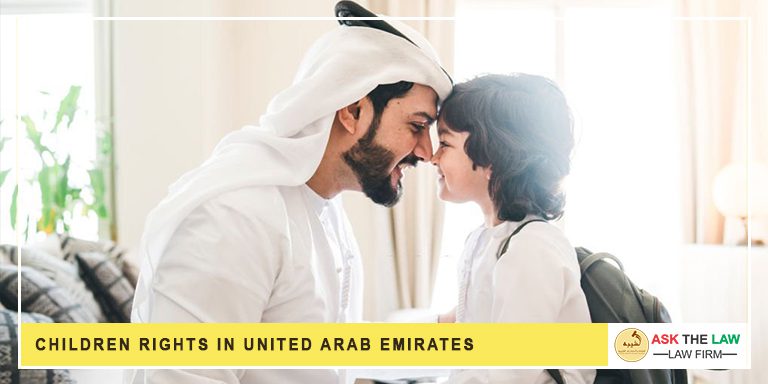 Children Rights in United Arab Emirates
Federal Law No. 3 of 2016 of the UAE defines the rights of children and ensures that every Child in the United Arab Emirates, irrespective of their nationality, is protected from all forms of neglect and abuse. Children are one of the top priorities, in UAE by the UAE government. It is made sure that every child in UAE, whether a UAE National or an expatriate, could get proper care, education and facilities. The law applies to all children who are below eighteen years of age. Lawyers in UAE also understand the child protection laws very well land can help parents and social workers in ensuring that children are not subject to any form of abuse or neglect and get all their due rights. These lawyers and legal consultants are a good source to grab such knowledge and help the parents here when there is some legal requirement. The law ensures that children are not subject to negligence, abandonment, sexual exploitation, or improper care. Strict penalties, depending on the situation, ranging from fines to imprisonment, are defined and imposed against anyone who is found to violate any child's rights in any way. These laws play a very important role in safeguarding appropriate living conditions, the right to health care, and educational rights for all children residing in the UAE. The law does not discriminate between children in any way and applies to all children residing in the UAE, whether they are citizens, residents, or tourists.
Furthermore, according to the Federal Law No. 31 of 2021 of the UAE, children under the age of eleven are exempt from criminal charges, and a criminal case cannot be filed against a child who was under eleven years of age at the time that the crime was committed. This law plays a critical role in preventing the exploitation of children for the use of illegal activities. Rather than holding a child, who is unable to understand the consequences, accountable for a crime, the law paves a way to look for the criminal responsible for putting the child in a compromising position. Lawyers in UAE understand the laws related to child protection and can help in creating awareness amongst the general public. Moreover, lawyers play a critical role in helping children and their parents who are affected by any type of negligence or abuse at the hands of an adult or an organization. It is usually advisable to consult a good lawyer as soon as possible so that the lawyer can ensure that the case is handled effectively and efficiently.
In case of any emergency, directly the police department or any other security institute can be contacted. In case of any emergency, police can be called for rescue and direct help. As far as legal support is concerned then yes, the lawyers available in UAE, are also the top professional advocates, who are capable of delivering the top services. Therefore when it comes to child support and legal child support in the United Arab Emirates, then no one should be worried about this, because the support is available from the government side, security side and service side.