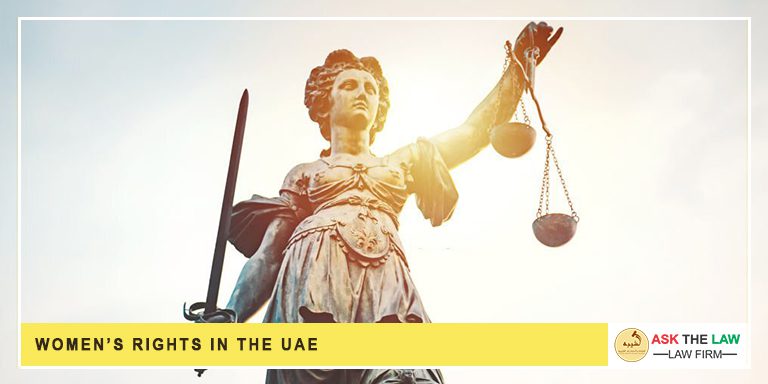 Women's Rights in the UAE
The UAE puts a big emphasis on Gender Equality. UAE Law makes sure that there must be no discrimination in this regard. As per UAE Law, women are provided with the same rights to get an education, health facilities, rights as citizens of UAE, legal access, and freedom to choose the profession of their choice. She also has a right to claim an inheritance, which is also a principle of Sharia Law. UAE is one of those countries where women rights are not just declared or written, it is one of the countries where it is truly implemented. The special initiatives and schemes are made to promote women, protect women, and secure their rights. It is to ensure that there is a compulsory presence of Women in all government offices.
Women in the United Arab Emirates, enjoy the equal rights provided by the UAE Constitution. UAE is one of those countries where women are highly honoured and respected. A separate and well-defined strategy is also introduced, for Women Health, Motherhood, Strengthening Women and enhancing the Women Role in society. Women can also enjoy the same wage/salary as men. There is no difference between women and men in the corporate sector, including in the government. It is to make sure that complete facilities will be provided, to women without any discrimination. Maternity Leaves have increased recently, which also proves that the UAE government is much interested in the prosperity and development of women.
Women Education
The UAE government pays special attention to women's education. The literacy rate in the UAE, among men and women, is more than 90%. More than 70 % of Emirati Women are in Higher Education. It shows that women are playing a good role in education, and they are taking a large interest in education. Around 52% of UAE Government graduates are women. We must also appreciate the UAE Government because the UAE Government also opens a Women Military School as well. The name of the Military School is Khawla Bint Al Azwar Military School. The school is located in Abu Dhabi.
Women in Business
Women are in the service sector, women are in business and women are in academia. They are working in key positions, they are working in multinationals, they are working in government sectors and they are also running businesses successfully. UAE Environment does not provide opportunities just for Emirati Women, they are also providing the same opportunities to expatriate women, who are not Emiratis but they are playing a key role with the huge contribution to UAE  development. Emirati women are also serving in the UAE Cabinet as well. They are ministers, they are leaders and they are the icon for many young ladies.
Legal Support and Options
Women can be lawyers, legal consultants, and judges. First Women Judge in UAE got sworn in in 2008. To be a judge is a very important position. This step was taken several years before, which shows that UAE was well aware of the women's contribution. Therefore it was made sure from the beginning that women will not be deprived of any facility, field or opportunity. Women are professional and great lawyers in the UAE and they are actively playing their role here.