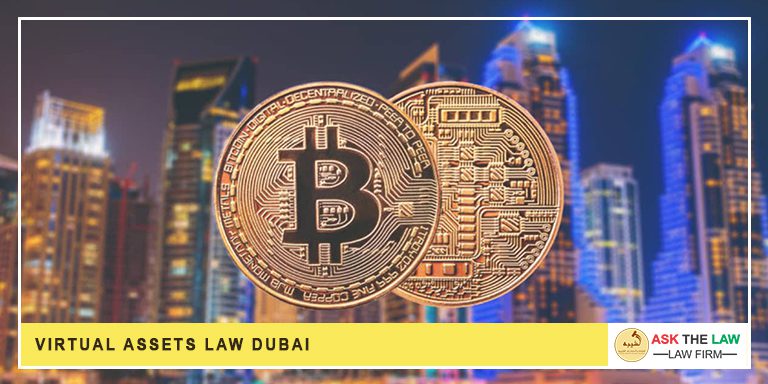 Virtual Asset Law
HH Sheikh Mohammad Bin Rashid Al Maktoum is the King of Dubai, Vice President and Prime Minister of UAE. He is one of the most influential rulers in the world. He is one of the visionary leaders in the world. He does his best to make Dubai and UAE, one of the best places to live and destinations to visit. He issued a new Law on Virtual Assets on 28th February 2022, in Dubai. It was a great initiative to maintain the UAE and Dubai as a leader and a key contributor, for future asset designing. The Law is made to provide a legal structure to those OLD and New companies who are doing business in this field. Crypto, Bitcoins, and tokens are the best examples of this. This particular Law Title is Law # 4, of 2022. This Law is for those who are buying these digital currencies or into digital trade or trade through this digital medium. It is in short, a digital representation. Its main goals are to boost Dubai's Economy, by adopting the modern trade mediums.
The Major Points from this VAL or Virtual Asset Law are as follows
Virtual Asset Law or VAL is for those services which are related to all the Virtual Assets in the Emirate of Dubai. It is for all the Free Zones as well as all the Development Zones special. Free Zones where there are tax deductions and there are 33 special development free zones in Dubai. One important point to be noted is that a Financial Free Zone in Dubai which is DIFC is not for this Law. DIFC has always been an independent jurisdiction. It is a value created for the digital trade. The value is created for the digital trade or business-like digital payment options, the trade or business investments. It also covers Tokens, Cryptocurrencies, NFTs etc.
Special regulatory authority is designed and given the name of Dubai Virtual Assets Regulatory Authority also known as VARA. VARA is established by VAL. It is connected and associated with DWTCA which means Dubai World Trade Center Authority. VARS has responsibility for offering or delivering the full services, in terms of Virtual Assets cooperation with few concerned authorities like:
Security and Commodity Authority
VARS has to carry out all all-other regulations, licenses, full services, development plans, and all virtual policies. VARA is also responsible for managing, amending the old policies and amending the policies in future. It also has to manage issuing tokens, as we as crypto matters. Summary of the Services by VARA:
Virtual Asset Management
Operation Management
Managing the Procedure Services
Managing the Currencies, Tokens, Crypto
Managing the Control Services, Transfer Services and the Settlements
DWTC becomes the latest point for the Specified Zone for Virtual Asset Management and Procedures and will be made a connecting and popular point in the near future. DWTC Authority has to coordinate with VARA, though both are connected with each other and VARA is affiliated with DWTC.
The violation of rules will bring fines and punishments by Law. VAL and VARA are only for Dubai. It is not implemented in other Emirates. Now modern digital mediums are very much in use and people are trading in them and doing trade in it. Therefore, it was a requirement where Dubai Government had to launch a few rules. It will stop financial crimes and frauds.
If readers want to learn in detail, then we must say that book a legal appointment with our Lawyers, and they will advise you what to do and how to do it practically. Our Lawyers will explain this new Law and will make it easier for you to understand and apply in your daily trade. We are Dubai's oldest and best Law Firm as well as a team of top Emirati Advocates and Legal Consultants.