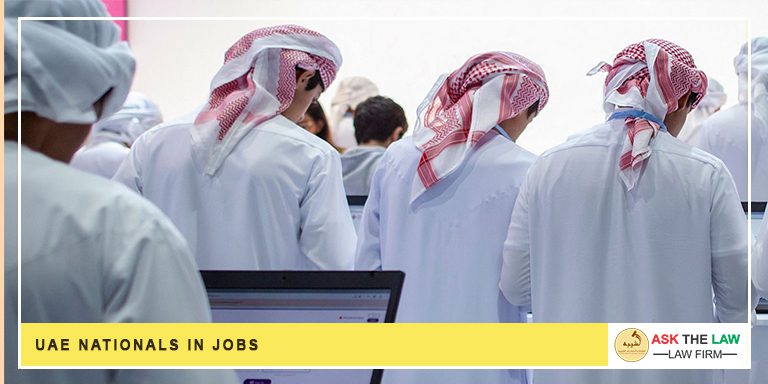 A new decision is declared last year, where the "Salary Support Plan" is expanded. Now it has been implemented. This system of salary management and the amendments is under UAE National Salary Support Scheme Plan. This scheme was provided with the task to enhance and integrate UAE Nationals in sectors like Banking and other private sectors where they will be provided more benefits like bonuses, allowances, and incentives. UAE Government has a plan to increase the roles of UAE Nationals in private sectors, banking sectors, and other different corporate sectors. Even now, it has been made mandatory to recruit a local (UAE National) in a company having employees more than 50.
There is a fine penalty otherwise. At least it is decided, that the 10% presence of locals should be increased in the private sector until 2026. As per the UAE government, it will be for all Emiratis (Emirati nationals), all over the UAE. UAE government directs that the support (financial top-up) must be as follows for a Bachelor's degree holder AED 7000, AED 6000 people holding diplomas, as long as the monthly basic salary of the employee is less than 30000 AED. For example, if the Emirati university holder's salary is 13000 AED, then he will take 20000 AED. Provided that the basic salary is less than 30000 AED. For married Emiratis, 800 AED per child and up to 3200 AED per family. The details can be provided as follows;
For less than 20000 AED, the university degree holder will take AED 7000 as a top-up, the Diploma holder will take AED 6000 as a top-up and Secondary Diploma will take AED 5000 top-up.

For between 20000 AED to 30000 AED, the university degree holder will take AED 3500 as a top-up, Diploma Holder will take AED 3000 as a top-up and Secondary Diploma will take AED 2500 as a top-up.

How the top-up is calculated? It is calculated as a difference between the current monthly salary and the designated salary, as long as it does not go beyond AED 20000 or AED 30000. Let us tell you that the minimum salary top-up is kept at AED 1000.

We will try to understand this through one example. If the University degree's salary is 16000 AED, then the top-up will be 4000 AED.
The companies who will be a failure to hire an Emirati Employee, from January 2023, will be fined 6000 AED per month, counted from 2022. UAE government has started fine from 2023 counted from 2022. The criteria to meet is to hire 2% Emirati employees if the company is having employee more than 50. For example, for 50 employees, one Emirati employee will be hired, and for 100 employees, 2 Emirati employees will be hired. Employees hired means skilled workers. There is no reduction in fine and it needs to be paid in one installment. Please Book the Legal Appointment with Advocates and Legal Consultants, for the details.