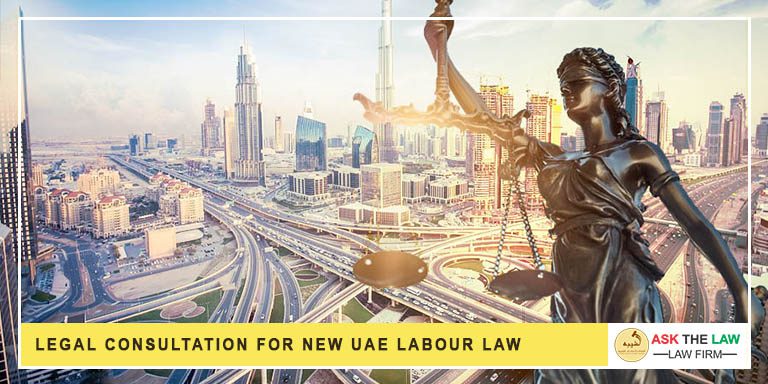 Legal Consultation for New UAE Labour Law
Many People and Companies are interested to know about UAE Labour Law. The New UAE Labour Law came in February 2022 and is still not available online for readers. Even though the readers cannot understand the Law themselves still need legal support to understand this, Law. Therefore in 2022, it's a high demand from individuals and companies to grab the complete details of the new UAE Labour Law. Mostly legal consultations are required and many law companies are claiming that they are offering the services but actually they are not.
A Law Firm is needed first of all. A Law Firm is a Full-Service Law Firm and has several departments and specialized lawyers. The lawyers and legal consultants must be UAE Nationals. It means, the law firms have also been managed by UAE National Advocates. UAE National Advocates are not just meant to open Legal Offices and attend court sessions only. They are supposed to deal with all the planning and operations. For example, Al Shaiba Advocates – Ask The Law by Advocate Mr Mohamamd Ebrahim Hassan Al Shaiba.
He himself is very expert in New UAE Labour Law and has a team of top Labour and Employment Lawyers. They are the best to discuss the new Labour Law rules, concepts, ideas, consequences, and much more. These Labour and Employment Lawyers, experts in UAE Labour Law modified, can easily answer every question, and every query to individuals as well as Companies.
The best way is to select a few Law Companies and check the profile. Check their testimonials, online reviews, online reputation, name in the market and profile Lawyers. Check if they are competent on a special topic or not. For example, several established Law Firms are not able to offer legal advice on the latest UAE Labour Law. Therefore, those Labour and Employment Lawyers or Advocates are needed who know very well about the new UAE Labour Law. We have also shared one example above in this regard.
These Labour and Employment Law Lawyers and Legal Consultants, mostly are Emiratis. They are also offering the service to revise the Labour and Employment Contracts, they are also offering legal services to revise the employment contracts or review these employment contracts. It is directed by MOHRE that all the OLD contracts have to be shifted to new Employment Contracts. Therefore, it is advised that, let all the old and new employment contracts including the internal contracts be checked by these Employment Lawyers in Dubai.
Labour and Employment Lawyers in Dubai, like Advocate Mr Mohammad Ebrahim Hassan Al Shaiba and his team, are the top most recognized and liked Advocates. These Advocates have proved their competency, capacity, and experience level. Therefore, such lawyers are well respected and well recognized. We always provide the idea that please hire the best lawyers in town. Just to save a little money, do not hire non-professional advocates and legal consultants. The Quality Labour and Employment Lawyers will produce great help and utility.