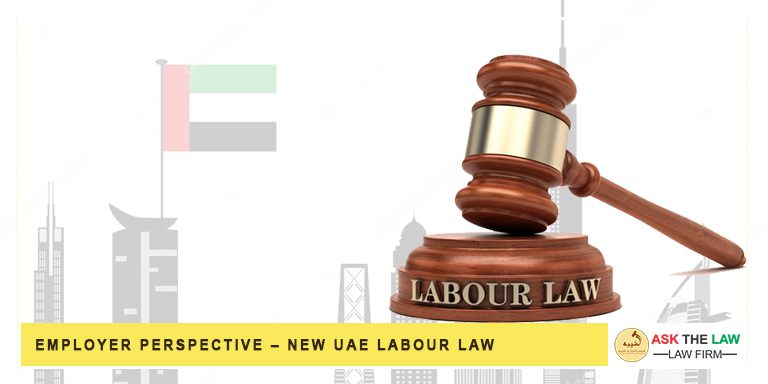 Employer Perspective – New UAE Labour Law
New UAE Labour Law came in February 2nd, 2022 with an effect by Federal Decree-Law 33 of 2021.
Necessary amendments are made.
Weekly Holidays have been changed, especially for the government sectors. 
Now onwards, fixed-term contracts are also labelled as Limited Contracts, from 2 to 3 years. 3 years is the maximum term of the contract. 
Employers are asked to shift all the employees to new contracts until 2023.
Now the maximum probation period is 6 months.
Now notice is mandatory by the employer. Employer has to inform the employee before 14 days. It has to be a written notice, not a verbal commitment or promise.
New Flexible working is introduced.
Holiday, Friday can be changed to any other day with the consent of both parties.
Maternity Leaves have been increased. Now employers have to provide 60 maternity leaves. 
Compassionate Leaves and Study Leaves are introduced.
End of Service Benefits.
Annual paid leaves.
Keep Visiting Labour and Employment Lawyers.