Dubai Golden VISA
Congratulations, now you can enjoy a 10 years Investor VISA Dubai which is called a Golden VISA. Cabinet Resolution No 56 of 2018 which is about Investor Residence Permit, and Entrepreneurs, explain about:
Businessmen/investors
Special Talents
Skilled and talented people
Creative People
Shinning and the Best Students
Students expert in science, arts or some special skills etc.
10-year Golden Visa:
Certain conditions are to be met for getting the 10-year golden visa. Few categories are entitled to getting the 10-year golden visa.
Investor has to deposit 10 Million AED in an investment fund and he has to set up a business company in UAE, where the business capital should not be less than 10 Million AED.
Investors can become partners in an OLD company or in a new company where the value of shares should not be less than 10 Million AED.
Investors have a total investment which is not less than 10 Million Dirhams, and the investment in other sectors should be at least equal to 60% of total investment, but other than the Real Estate sector. You can invest in Real Estate as much as you want.
Loan amount is not allowed. It must be exclusively the personal capital of the investor.
Investment can't be deposited or credited and then demanded getting back. The minimum time period set is 3 years.
Conditions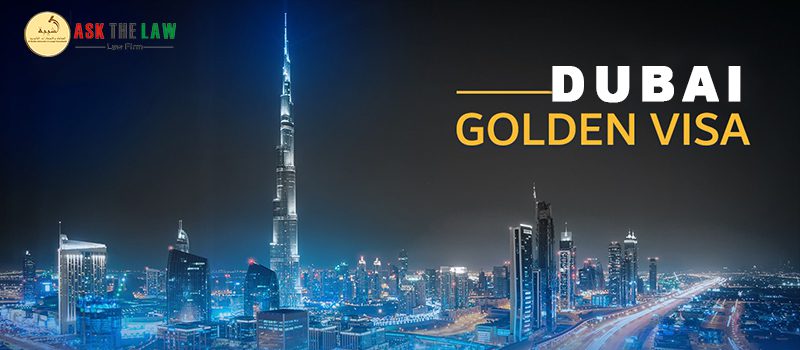 Granting a visa is subject to the following conditions:
The amount invested must not be loaned.
The investment should be retained for at least three years.
Solvency is the extent to which the current assets exceed the current liabilities. The solvency level must be Million Dirhams.
The long-term VISA is also able to support the wife of the investor, and his KIDS. One Director and One Advisor is also entertained.
Multiple Entry permit for 6 months. It is for overseas investors.
People with Special Talent
The people with special and creative skills, or scientific or social researchers, and experts in science, inventions, artists, contributors etc. These experts or skilled people should have the relevant residence visa first. The science personnel have to be accredited by Emirates Scientists Council. Art and creative workers should be accredited by Culture and Youth Ministry. A creative contributor must have the invention in his name, registered in Economical Department etc. Post Graduate PhD doctors, need to have this degree from the top 500 universities in the world. Research articles should be published in accepted and globally admired old and modern mediums like journals, blogs etc.
5-year Golden VISA:
For a 5-year visa, the investor has to invest in property more than 5 Million AED.
It should ne exclusively personal money, not loan money.
Property can't be sold or transferred for 3 consecutive years.
For Investors, the business capital should be 500, 000 AED and more.
Multiple Entry for 6 months.
Spouse, Kids, one partner and three executives are sponsored.
Brilliant Students:
At least grades or scores are not less than 95%, in any public or private sector.
Students from University, need to have a GPA of more than or not be less than 3.75, at the time of graduation.