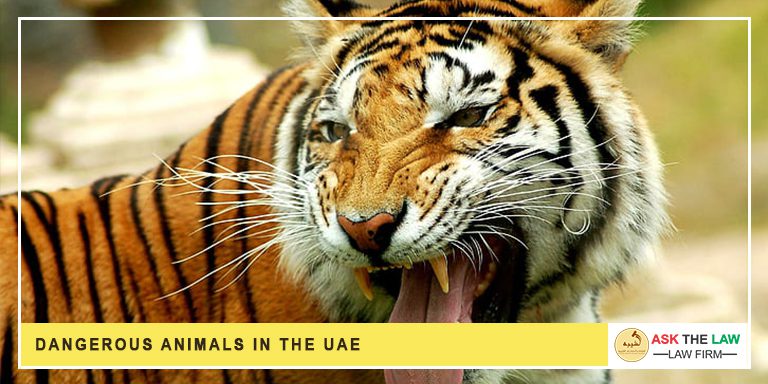 Dangerous Animals in the UAE
UAE is one of the fast-growing and most developed countries in the world. It is known for its rich business and employment opportunities. But it is also known for its rules, regulations, implementation of Law, justice, honesty and a disciplinary system. Therefore, UAE is considered the world's safest and best place to live. UAE government also makes laws for animals. There are several people in UAE who owns pets in UAE. These pets are from normal to most expensive in value. Therefore, the UAE government sets the rules and brings them under the Law. Federal Law # 22 of 2016, is a federal UAE Law for the possessions of dangerous animals. The Local Lawyers in UAE can help you in an elaborative manner.
The definition of a dangerous animal is any animal that can bring an injury, cause serious wounds or damage to human beings as well as other animals. Therefore, this law stops the trading and keeping of such animals. But the point to be explained is that this Law which is Federal Law # 22 of 2016 is not for professional animal takers, Zoo, or those who have professional licenses to operate. The keeper has to inform to Ministry of Climate about the status of the animal he is keeping. In case of death, attack, injury, mobility or even any operation is required.
These animals can't be traded, given to others as gifts, or even breeding, unless a license and authorisation are granted. Law also says that all the dangerous animals must be given a number, which means an identity number. Let us tell you that if any dangerous animal of someone, attacks a person or animal, then the owner will be punished by Law. This can be imprisonment, and the imprisonment can be changed into a lifetime sentence if a dangerous animal kills the person. Here, we are giving a list as per the Federal Law 22 of 2016 about the animals, declared dangerous by Government in UAE: