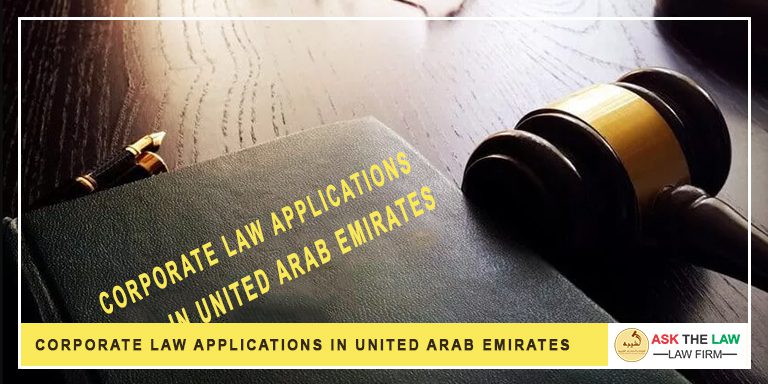 Corporate Law Applications in United Arab Emirates
Corporate Tax is a type of tax, categorised as the direct tax, which is imposed on the Profit or Net Income. The alternative name of Corporate Tax is Business Profit Tax or Income Tax or Capital Gain Tax or also as GST.  The New UAE Corporate Tax previously announced by the Ministry of Finance will be applicable from 1st June 2023. It is a direct tax indeed. The Corporate tax is directly applicable to all the businesses and trades in the world and the same applies in UAE. There are a few exemptions here in this regard like Natural Resources Production. These sectors are treated by a special or specific tax system of Emirates. The tax collection from Corporate Tax to any other type come under, the management of the Federal Tax Authority. FTA or Federal Tax Authority was established in 2016. FTA is still the supreme authrouty for the tax collection.
Corporate Tax will be applicable to Taxable income only when it will be applicable. As per the business principles, the Taxable Income is not the total revenue or the profits. It is counted or calculated after all the deductibles. Corporate Tax is applicable up to 375, 000 AED. The Tax rate for Net Profits more than 375, 000 AED is 9%. It is for the largest conglomerates, who, have to pay this Tax. Salaries persons are also exempted from this Tax. Employees from the private sectors and public sectors are, exempted from this. The Tax exemptions are also for the businesses as per the defined rules. Free Zone companies will be added to this list. Businesses which are conducted outside the UAE territories will also be exempted. The fiscal year will be counted from 1st July 2023 to 30th June 2024.
It can bring a serious effect on existing businesses as well as new Investments. It is going to be a new tax for the old and new businesses in the United Arab Emirates. It will definitely affect all businesses including all old and new. However, the new taxation system is all about creating ease for the people and all the business sectors in the United Arab Emirates.