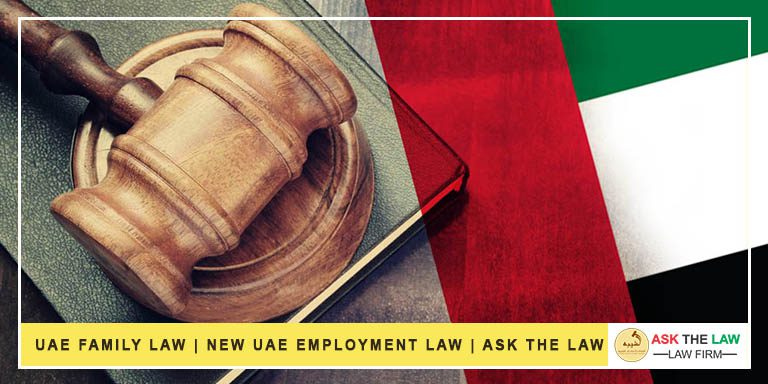 UAE Family Law & New UAE Employment Law
UAE Family law is also revised like other Laws because laws need to be changed and revised with the passage of time. The last amendments have allowed the expatriates to choose the law of their countries or the place where they got married, instead of Sharia Law. New Laws as well as legal consultation as per Sharia Law can be obtained/grabbed from the lawyers expert in such matters. These attorneys are called Family Lawyers. It was the demand of people living in the United Arab Emirates, but not Muslims. For Muslims, the Sharia Law is applicable always.
But Sharia Law is also beneficial for the groom if he has a large number of assets that he has to or might have to share with another party after the separation or divorce. Once again, as we said before Family Law Lawyers and Legal Consultants, they always have good knowledge and experience to guide those who have to hire family lawyers for family cases. This way, they can grab the right idea which is in the best favour.
In Dubai, any request or complaint for Divorce has to be registered in Al Adheed Center. Once the mediation session is completed over there, then this is sent to Court. The court is called Family Court and the Family Courts are located in Al Garhoud. There are three courts over there, where a complete court procedure is followed and judgement is passed. The change was brought and executed because of the demand of expatriates living in the UAE. We know that almost 3/4th population of UAE is based on people coming from other countries. Therefore, it was their right to ask for the Law they belong to or prefer or possible.
Maintenance to women and maintenance to children, both are two different types of maintenance. The wife can ask for both types of maintenance, but it does not apply to all types. When applying for Child Custody, then a woman can ask, for child maintenance but for her NAFAQAH, and maintenance, it depends and must be checked with Lawyers first.
New UAE Employment Law
The Legal Revision which became enforced on 2nd February 2022, is the part of last Labour Law Rules. UAE government introduces the new Labour Law Rules, which are following the previous rules/laws e.g. Federal Law 198o. The new Law Came in February 2022, is a major amendment and revision until now. The New UAE Labour Law just acknowledge them, new Fixed-Term Contracts, now. There are no Unlimited contracts now like before. Once the contract is finished then both parties have to extend the employment contracts, with mutual consensus.
The new UAE Employment Law secures both parties and saves the interests of both parties. New flexible rules for hiring people/employees on a full-time, part-time and as freelancers are introduced. Even the Freelancer VISA is also introduced. Such measures are taken after the Pandemic which put several employers into serious COAS. It was difficult for the employers and employees, to manage that situation. Therefore, now the new UAE Labour Law is set on a pattern where it fully creates ease for everyone. Ask The Law Labour and Employment Lawyers in Dubai, are the most experienced Lawyers in Dubai.