Counselling means asking for help regarding anything a person is looking for. Legal Counseling means when a person is seeking legal help and want to get the solution of a legal dispute. He wants that dispute to be defined and resolved legally. This act of finding the advocates in dubai or advocates in UAE, and getting the legal advice is called Legal Counselling. Dubai Legal Counsels can be local lawyers as well as expatriate lawyers. Local Lawyers or legal counsel will always be a lawyer as well as legal consultants. Expatriates can only be legal consultants, for this purpose they also have to obtain a license. For example, the Advocate Mr Mohamamd Ebrahim Hassan Al Shaiba is the popular legal counsel in dubai. He is among the Top-rated Lawyers and Legal Consultants in the United Arab Emirates.
Types of Legal Counselling:
Legal Counseling is not a small term. It covers all types of legal consultation including consultation with Labour and Employment Lawyers, Civil Lawyers, Real Estate Lawyers, Family Lawyers and many many others. Legal Counselling can be with a number of lawyers and more than one Law Firm. It's the best policy for those who have to get legal advice or services the very first time or the case is very complicated where legal representation is required by more than one legal service provider. For example, Corporate Cases, Partnership Cases, Banking Cases, Employment Cases with payments in millions, Property Cases against developers etc. Idea by more than one lawyer and law firm will entertain the seeker as: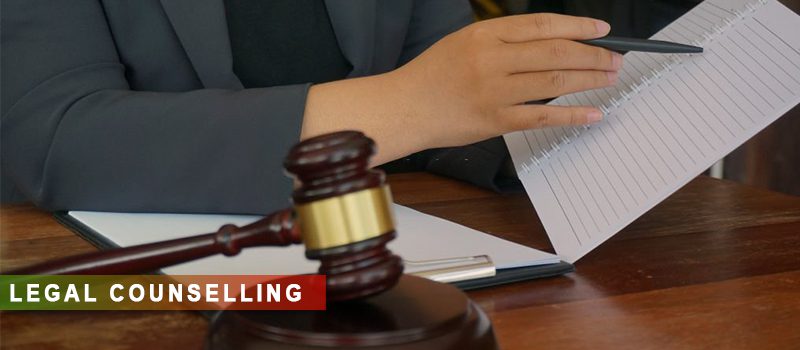 Having legal solutions by more than one expert just to check who is most accurate.
Having legal solutions by more than one expert to check all are on the same page regarding an important matter or not.
Hiring Emirati Lawyers/Legal Counsels:
When you are in UAE, then you need to check that you are hiring Emirati Lawyers, when the matter can be reached to Court. There are many times when we are sure even before the real dispute is started that it will finish in Court only. Therefore, directly approach Emirati Advocates and Legal Consultants for the legal counselling and court services.
Legal Solutions:
Legal Counselling only offers legal solutions. It is free from social or political impressions. If the person wants to get the social or political solution then a lawyer might not offer you unless he is very good in studies and has knowledge of more than one field. Clients should not argue on such matters. If an IT matter comes which required the support of IT experts or finance experts then let them come in the counselling sessions too. Both might provide better advice to the person.
Legal Counselling is always paid. A professional lawyer might not charge you when it is escalating towards a case, but as far as the just advise session is concerned then, quality advocates and legal consultants always charge for the legal counselling session. They can offer the free session which comes after the first paid session.