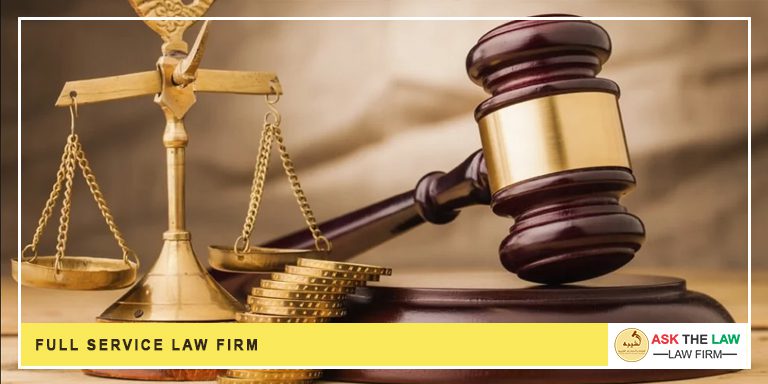 Full-Service Law Firm means the Law Firm offering complete legal solutions. Previously, there was a time when a Law Firm used to offer certain and specific legal services, even with a general trade license. There have been no specific trade license types. Therefore, always a general type of trade license is required for this business.
For example, Law Firms offer Labour Law Services, Civil Law Services, Family Law Services, Real Estate Law Services, etc. Now the modern trend is quite different. Law Firms are offering full-service legal support which means they are offering all legal solutions under one roof. Such Law Firms do have dedicated departments and specialized staff members. Therefore these Law Companies are capable of dealing with any kind of Case from small in nature to complicated cases.
These Full Service Law Companies came into popularity when they started offering entire legal support. It means that more than one type of Case can be handled here by the expert staff members. For example, if a Criminal Case is filled by simultaneously other connected cases also need to be opened e.g. Labour and Employment Cases or Civil Cases then such Full Service Law Firms can create a better possibility for the clients. Instead of this, if some specialized Law Firms hired, experts in specific cases then,
The benefits of such Law Firms are more than the law firms discussed above. These full-service Law Firms do have an exceptional team of lawyers, legal consultants, and even paralegals. Therefore, the services and results offered here are better than others. Even Debt Collection Services are also provided by these Full Service Law Firms with expert debt recovery staff known as Debt Collectors.