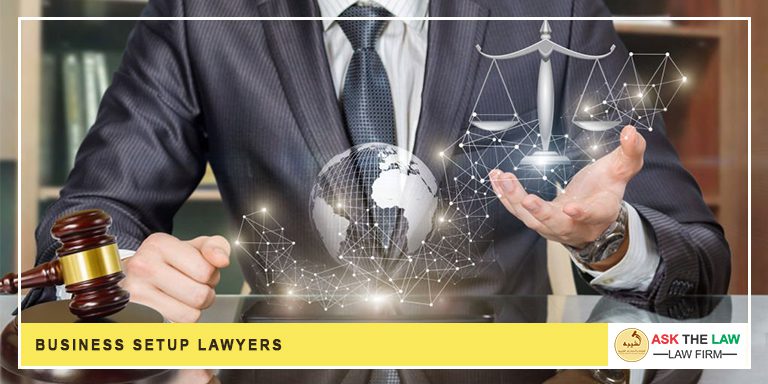 We are well aware of the fact that Dubai has emerged in the last few decades as the world's most powerful economical hub and place of opportunity. It becomes a most attractive place for investors, to set up new businesses. These businesses are from, the manufacturing to the Service sector. But tough competition does exist here too. A professional Law Firm and a team of advocates are needed to establish the LLC and Free Zone companies in UAE. These law professionals are called as Business Setup Advocates in Abu Dhabi, Sharjah, Dubai, Ajman, RAK, Fujairah, Umm Al Quwain, and Al Ain.
Commercial Lawyers
The Corporate Commercial Cases are to be dealt with by Corporate Commercial Lawyers. They are also known as Civil Lawyers because Civil Lawyers contain all kinds of lawyers themselves like business lawyers, corporate lawyers, commercial lawyers, etc. Commercial Cases are usually filled between the companies or among the companies. The individuals are not allowed in such cases. These Advocates have to make sure that business is being managed as per the defined rules of Government. Apart from litigation, document drafting, document review, and legal counseling are also the other jobs of Commercial Lawyers. These Commercial Lawyers are also known as Commercial Advocates, Commercial Lawyers in Dubai, Commercial Lawyers in Abu Dhabi, Commercial Lawyers in Ajman, etc.
These Commercial Lawyers are not experts in general commercial and civil cases, they are also experts in cases like Taxation, Bankruptcy, Insolvency, Cyber Laws, Intellectual Property Laws, etc.
Recommendation
Law Firm Ask The Law – Al Shaiba Advocates and Legal Consultants offer Company Setups/Company Registration Services in the United Arab Emirates. The experts at Al Shaiba Advocates and Legal Consultants, are having vast experience to open companies in UAE, and they have special expertise in Company formations e.g. Main Land Companies and Free Zone Companies. A legal appointment booked with Al Shaiba Advocates and Legal Consultants – Ask The Law, helps people to grab the most updated and advanced information. Lawyers and Legal Consultants at Ask The Law, are the best in Dubai as well as all over the UAE.